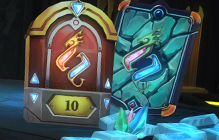 Chronicle: RuneScape Legends Gift Pack Giveaway (Steam)
FREE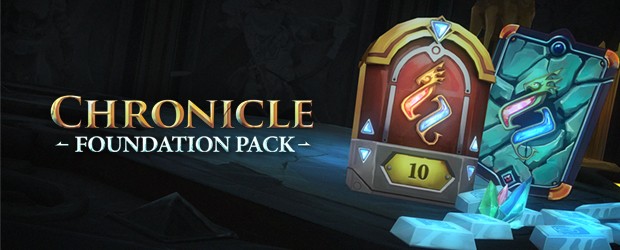 Share if you like this giveaway!
MMOBomb.com and Jagex have teamed up to get 160 lucky MMOBombers a gift pack for the free-to-play Chronicle: RuneScape Legends game on Steam. Each code gets players 10 card packs and 100 Platinum Premium currency.
How to get a Code:
1. It´s easy, you just need to Register on MMOBomb and submit your email below to get free alerts on upcoming giveaways, we promise not to spam and, of course, you can always "unsubscribe" at any time! If you already follow MMOBomb giveaways via email you can skip step 1 and 2.
2. Check your email and locate the confirmation email. Click on the Confirmation Link in the Email to Complete Your Sign Up.
3. Complete the following sentence: "Deal me in because I... ". Leave your sentence in the comments below, please make sure you use the email address you signed up for MMOBomb with. This is really important, if you do it with another email you won't be eligible to receive your prize.
We'll select the 160 lucky MMOBombers on October 21st, 2016, we'll be picking and notifying the winners via email, so please use a valid e-mail and check your accounts.
Share if you like this giveaway!
This code contains the following items:
• 10 Card Packs
• 100 Platinum Premium Currency
Notes:
1. Codes are limited to one use per account.
About:
Chronicle: RuneScape Legends is an online strategy card game from Jagex, the studio behind the award-winning fantasy MMORPG, RuneScape. Set within the pages of a magical book where the world of Gielinor unfolds before your eyes, Chronicle: RuneScape Legends offers a unique strategic twist on card games.
More Giveaways:
Games You May Like