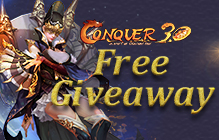 Conquer Online New Player Grand Gift Box Giveaway
FREE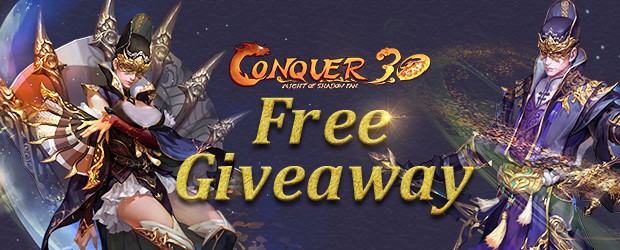 MMOBomb and 99.com have teamed up to get new Conquer Online players a sweet gift box full of goodies that should help get their journey started in-game. With the launch of the WindWalker, jump in game with your prizes and have fun! To get your code key you just need to click on the button below. Get your key now while supplies last!
Conquer Online is a free PvP MMORPG which features Free to Play, Skill to Win. In Conquer Online, you can choose from 9 awesome classes and become a martial arts master. Join and prove yourself on the world-class stage now!
How to get and use your Key:
1. Log in to your MMOBomb forum account to get your key. If you don't have one, register for free HERE.
2. Click on the big yellow button at the top. Copy and paste your key to a safe place as you may not be able to retrieve it once closing your browser.
3. Sign up on the event page here then download the game and create a character.
4. Once your character is created, return to the event page above and enter your character information.
5. Log into the game and vist your mailbox to collect your prizes.
6. Make sure you never miss a giveaway, follow our updates via Facebook, Twitter!
7. Enjoy the game! Have Fun!
This code contains the following items:
⦁ EXP Ball(B) x7
⦁ Double EXP Potion(B) x7
⦁ Praying Stone(M)(B)
⦁ Meteor Scroll (B)x7
⦁ +1 Stone(B) x7
⦁ +2 Steed(B) (Random)
⦁ 500 CPs(B)
⦁ Selectable Garment Box(B)
⦁ New Class Elite Weapon(B)
Featured Video
Note:
1. Each code can be redeem just once and each person cannot redeem more than one of these codes per account per IP.
2. Giveaway runs from January 14, 2017 until February 12, 2017.
3. Only good for NEW players who successfully register during the event.
Need Help?
Having problems with your key? Please visit our help center HERE.
More Giveaways:
Games You May Like