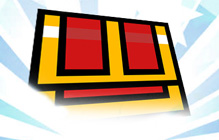 Find out how to get more giveaways!
FREE

Are you looking for more giveaways? Well we have some good news for you! Our friends at LootXP.com just launched a new platform that brings you all the giveaways your greedy heart desires!
Want to hear the best part though? Since they just launched this platform, you'll be getting in early! Take advantage of the great giveaways already posted and just WAIT until you see some of the upcoming giveaways they have in store for gamers. Get there first so you get first dibs on every new post!
What's a freebie without friends to share it with though? Make sure to share LootXP with your friends on Facebook, Twitter, and every other social media platform and share in the free giveaway goodness!
For more information visit their website at http://www.lootxp.com/
More Giveaways:
Games You May Like