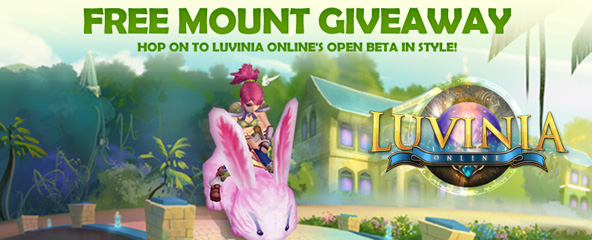 Luvinia Online Free Mount Giveaway
FREE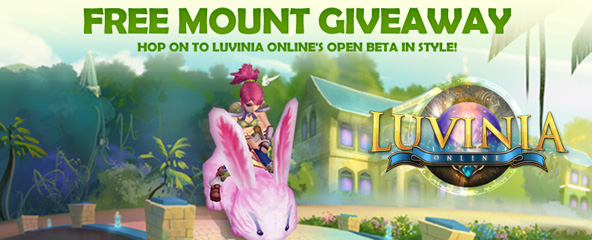 MMOBomb.com and Outspark have teamed up to give our users a key which will grant you a free mount (Light Brown Harriet) for Luvinia Online. To get your key you just need to click on the button bellow. Don't miss out on this exclusive offer!
Luvinia Online is a new free-to-play 3D fantasy MMORPG from Outspark, with unique subclasses for specialization, hundreds of maps to explore, variety of in-game events, and unlimited fun.
How to get and use your Key:
1. Log in to your MMOBomb account to get your key. If you don't have one, register for free HERE.
2. Copy and paste your key to a safe place as you may not be able to retrieve it once closing your browser.
3. Go to the promotional redemption page at http://www.outspark.com/redeem
4. Login to your existing account by clicking on the "Login" button or create a new account by clicking on "Sign Up" button at the top right of the page.
5. Once logged in, enter the promotional code into the box and click "Submit".
6. You'll receive a confirmation screen that the starter pack has been rewarded to your in-game gift box.
7. Once the open beta starts, you will be able to find the starter pack in your gift box in the game.
8. Make sure you never miss a giveaway, sign up for our daily newsletter, it´s free!
9. You're all set to go! Have Fun!
Mount Info:
The item in the giveaway key is a Light Brown Harriet mount that last for 14 days. This mount can be made permanent by the player using Planar Essences in the game (it requires a different amount of them depending on the quality of the mount). The mount is a bunny and helps increase the run speed of players in game.
Trailer
More Giveaways:
Games You May Like