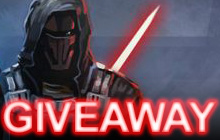 May The 4th Be With You! Share Your SWTOR Stories To Win $25 In Cartel Coins!
FREE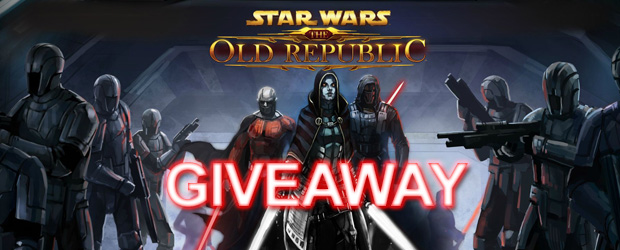 Star Wars fans, rejoice! It's May the 4th, the semi-official holiday for all Star Wars fans in this galaxy and in one far, far away... if they have the Gregorian/Julian calendar... and Arabic numerals...
Anyway, MMOBomb in conjunction with BioWare is offering you the chance to win $25 worth of Cartel Coins in Star Wars: The Old Republic. All you have to do is leave a comment below telling us your favorite story from Star Wars: The Old Republic. We'll read them over, and the best two will win 2850 Cartel Coins. To provide you with inspiration, both I and Magicman have come up with some of our favorite tales from our days in BioWare's MMORPG: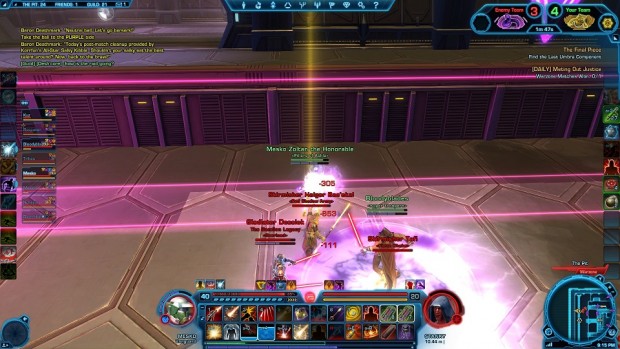 Jason:

I loved whenever Huttball came up in my PvP queue. As a tank, I was generally content with just grabbing aggro and serving as a "blocker" for my fellow Huttballers. But, like any athlete, I wanted to score. I'd tried a few times, but it seemed like every time I got the Huttball, I'd be swarmed by at least three enemies and, even with my tankiness, die within seconds.
Then, one day, we had an amazing match. We crawled back from a 3-0 deficit to go up 4-3 and then, somehow, I got the ball. I was about ¾ of the way to the goal and saw I had a completely open field ahead of me! I huffed and I puffed and crawled toward the goal line, and just near the end, got jumped by four opponents. I froze one and just kept doggedly running for the goal, fingers hovering over my stun break if needed. But it never was, and my health was barely scratched the whole time. I surged across the finish line, capturing the moment in a screenshot and letting out a little cheer. We tacked on one more goal to win 6-3 in a Huttball match they'll be talking about until Luke Skywalker's time.
Magicman:

Back when SWTOR launched, my friends and I played as a full guild. Many of the people that appeared on the Free to Play Cast when I originally started it were from that group of online friends. We jumped into SWTOR at launch and loved it.
One of the SWTOR stories that sticks with me is from a friend of mine in that group named Brim. Brim has actually told this story on a Free to Play Cast, I think. Anyway, we're raiding what must have been the first raid at the time, the Eternity Vault, probably wiping and getting mad and maybe getting frustrated by all the Soa bugs at the time. Brim gets so angry that he slams the stuff on his computer desk and does some damage to his PC's display, making it useless. The best part? When his then-girlfriend got home that night he blamed the breakage on HER textbooks falling off of the shelf above the computer desk. Ahh, SWTOR... good times, good times!
In game? I loved tanking the Eternity Vault and Karagga's Palace for the very first time we went into them. I loved SWTOR operations and my tank.
Entries will be accepted until 11:59 p.m. EDT on May 11. After that, we'll select two winners and send them codes for 2850 Cartel Coins, a $25 value. So now that you've got our stories to go on, let us know what your favorite SWTOR moment was!
More Giveaways:
Games You May Like