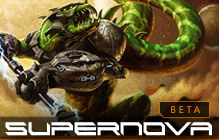 Supernova Beta Key Giveaway (NA Only)
FREE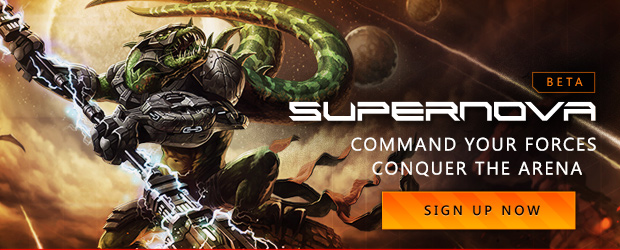 MMOBomb has teamed up with Bandai Namco to giveaway beta keys (North America only) for their upcoming Moba, Supernova. To get your code key you just need to click on the button below. Don't miss out!
Supernova brings innovation to MOBAs through its sci-fi universe that offers upgradeable minions, crafting from drops, the Supremacy ability and much more.
How to get and use your Key:
1. Log in to your MMOBomb account to get your key. If you don't have one, register for free HERE.
2. Click on the big yelow button at the top. Copy and paste your key to a safe place as you may not be able to retrieve it once closing your browser.
3. Players can visit Supernova's official website HERE and click the Beta Sign up Button.
4. Provide the necessary information and hit "SIGN UP"
5. On the new page, click "DOWNLOAD GAME"
6. Type in beta key and hit "SUBMIT KEY"
7. Click "DOWNLOAD NOW"
8. Make sure you never miss a giveaway, follow our updates via Facebook, Twitter!
9. Enjoy the game! Have Fun!
Trailer:
Note:
1. The keys are restricted to North America only
2. Each code can only be used once.
Need Help?
Having problems with your key? Please visit our help center HERE.
More Giveaways:
Games You May Like