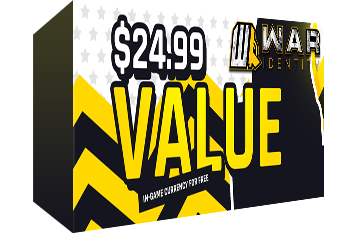 War Identity: Currency Key Giveaway ($24.99 in value)
FREE
MMOBomb and PWNED have partnered up to score YOU a free premium in-game currency key with 25,000 TK for War Identity.
To unlock your key instantly you just need to complete all the steps on the top. Grab your key NOW while supplies last!
How to use your Key:
1. Complete all steps on the top to unlock your key
2. Download the game on Steam.
3. Start the game and sign in with Steam or register on the game.
4. Visit the official website to register and connect your War Identity Profile.
5. Make sure you're logged in and War Identity username is in your profile settings.
6. Redeem your key here, login the game and you'll see your TK reward.
This key contains the following:
⦁ 25,000 TK ($24.99 in value)
With this in-game currency, you can buy the battle pass, dances, weapons, characters and more!
Note:
1. Each key can be redeemed just once and each person cannot redeem more than one of these keys.
About:
War Identity is a free to play game available on Steam. Different servers around the world to help accommodate players from all over the place. Multiplayer and zombies co-op game modes available. Play War Identity today and start building your character's identity.
More Giveaways:
Games You May Like