The Inquisition: Do You Mind The Leveling Grind?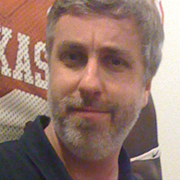 By
Jason Winter
, News Editor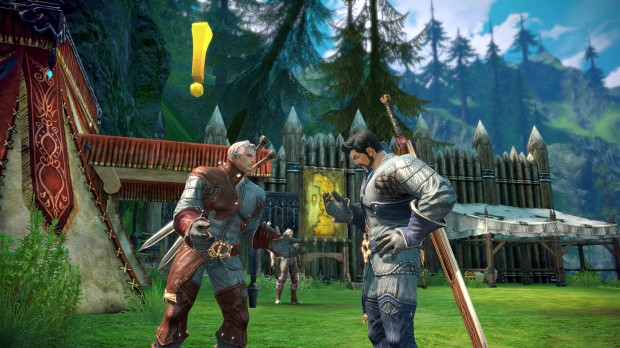 We touched upon it in the last Free-To-Play Cast, and later Magicman and I discussed grinding in TERA. After I obliquely accused him of just taking advantage of that level 58 boost to speed along getting to max level, he said that he leveled one character naturally. His way of dealing with the leveling? "Turn on Netflix and zone, brother, lots of it." Yes, you just read that in his voice, don't deny it!
I told him that I just couldn't do that, that I want a game to take up my full, or nearly full, attention when I play it. If it doesn't do that, why am I wasting my time (and perhaps money) with it? This isn't to say that I play my games in a sensory deprivation tank or the Cone of Silence or anything like that, but if I do have anything going in the background, it's something I don't feel like I have to concentrate on, like music or a sporting event, where I can just look up every other inning or during a big play. Watching a show on Netflix, or even on TV, that has a plot that I need to pay attention to just doesn't work for me when I'm trying to concentrate on a game.
Maybe Magicman just has a more compartmentalized brain than I do. Just further proof that he's really an alien.
I've often said that the only reason people accept the leveling grind in MMOs is because it's there, because we're rarely given another choice but to do it if we want to get to the "good stuff." I've believed that if we could eliminate mindless grinding, we'd all be happier... but now I'm wondering if that's true. Is there a large number of gamers out there who are perfectly happy with "distracted gaming," with doing some other task that requires your brain while you mindlessly skip quest text and watch your numbers go up?
On another show, with Magicman as co-host, I think, we discussed Final Fantasy XIV and its old-school tab-targeting and lengthy global cooldown. Someone said semi-jokingly, "that's what Asians want," to have a game that they can play in their Internet cafes with one hand while they smoke a cigarette in another. (It also might explain a game like Scarlet Blade, where you can use your free hand for... other activities.) Considering that so many Asian-imported MMOs are mindless grindfests for the vast part of their early game – and sometimes later game – I'm inclined to believe it.
What's your take on things? If you could eliminate the leveling grind in your favorite MMO, the endless repetition of "kill 10 rats" quests, and get more quickly to the "good stuff," would you? Do you tolerate it and find ways to distract yourself from the tedium? Or do you even like it, and are happy to do it while enjoying your "side activity?"
---
About the Author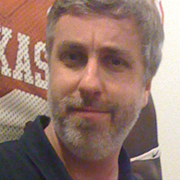 Jason Winter
,
News Editor
Jason Winter is a veteran gaming journalist, he brings a wide range of experience to MMOBomb, including two years with Beckett Media where he served as the editor of the leading gaming magazine Massive Online Gamer. He has also written professionally for several gaming websites.
More Stories by Jason Winter
---
Read Next
With the Rise of Tiamat coming, it isn't all about content updates for Neverwinter.
By Michael Byrne - 9 years ago
You May Enjoy
Sometimes, it's just awesome to take in the views in some MMORPGs.
By Troy Blackburn - 1 week ago
What was your favorite moment on the show?
By Troy Blackburn - 1 week ago
It's certainly been a much better start than the last time the game launched.
By Michael Byrne - 5 days ago
CEO Jacopo Gallelli informed players on Discord over the weekend.
By QuintLyn Bowers - 1 week ago
Save up to 75% off expansions and other content.
By QuintLyn Bowers - 1 week ago
Wallaru is now live.
By QuintLyn Bowers - 1 day ago