Interview: We Had Genshin Impact Questions, And miHoYo Had (Some) Answers Ahead Of Launch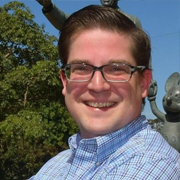 By
Michael Byrne
, Editor in Chief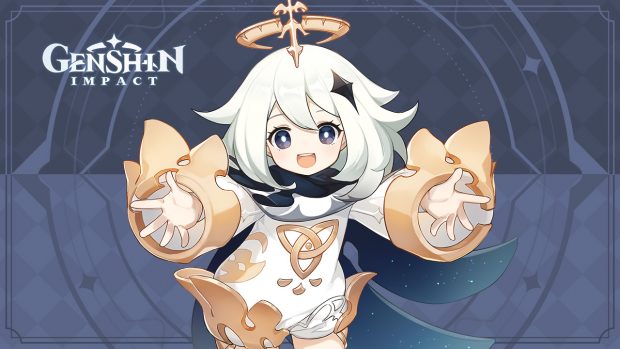 Three days from now, on Monday September 28th, Genshin Impact will finally launch on PS4, PC, and mobile devices. The game has been teased for quite some time and was well received during some closed beta tests over the past few months. While not exactly an "MMO", it's more of an RPG with some co-op elements, Genshin Impact has built up quite a following and is one of the more eargerly anticipated F2P titles...maybe right behind Blue Protocol.
Prior to launch, I had the opportunity to get some questions answered from some of the miHoYo team about the game and the upcoming launch. Due to translations needing to take place, this interview was conducted via written emailed questions. That said, since our chat, I did send a follow up question recently regarding the hot button topic of account bans and "re-rolling" but that question wasn't answered by the time I put this all in writing, so if I receive an update on that query, I'll be sure to update this post accordingly.
Magicman (MM): Can you introduce yourself to our readers and tell us a little about what you do day-to-day on Genshin Impact?
Dev Team (DT): Hello everybody! We are the developers of Genshin Impact. With the game set to become available to players worldwide on September 28, we are very much looking forward to seeing all budding Travelers embark on their adventures in the vast world of Teyvat.
MM: Off the top here, Genshin Impact certainly has inspirations from other games including your own Honkai Impact 3rd, but it is extremely hard to not see some Zelda: Breath of the Wild in Genshin Impact. Was this an inspiration for some of the game? For the art style?
DT: In developing Genshin Impact, we benefited tremendously from our experiences with our previous original IP in the Honkai series. The Legend of Zelda: Breath of the Wild is one of the most popular and respected titles in the industry, and one which our staff holds in high regard. In a post that our team circulated to players last year, we mentioned that The Legend of Zelda: Breath of the Wild was one of our inspirations for creating Genshin Impact as an open-world action RPG. Of course, Genshin Impact still has its own fully original story and characters, and the heart of the gameplay is multi-character role-playing and a combat system that revolves around interactions between different elements. We believe that it will deliver a new and refreshing gaming experience for our players.
MM: Genshin Impact could have been a very well received single player RPG with a box price, in my opinion. What led to the decision to make the game free-to-play with a gacha-style pull system?
DT: The F2P system allows the game to be accessible to more players, and players are free to choose whether and how they want to spend money based on their experience with the game. Our goal is to create a friendly and immersive F2P experience for as many players as possible.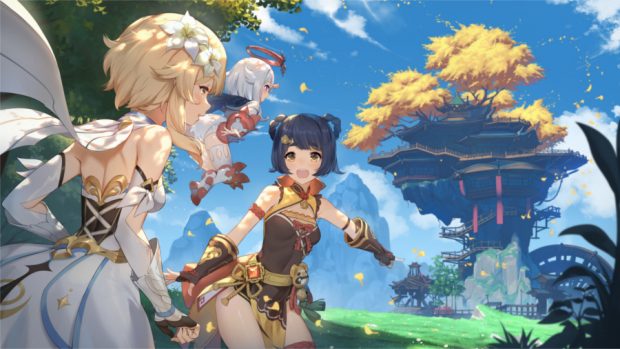 MM: Do you think this gacha-style cash shop runs the risk of turning off potential players?
(EDITOR'S NOTE: This question was submitted for our interview but was not answered. While the original request for the interview did include the note that they couldn't promise every question would be answered ahead of our questions being submitted, I have sent this question back to miHoYo to see if an answer could be provided. If one is obtained, I will add their reply here.)
MM: We are just a few weeks away from launch here, but the PS4 version of the game seemed to be lagging on the decision making and even had an extra beta at the last minute. What were some of the concerns with the PlayStation version that led to this extra testing and a later launch announcement? Have those concerns all been addressed?
DT: Genshin Impact has gone through 3 closed betas since last June, with each beta focusing on a specific area. As PlayStation 4 is a particularly important release platform for us, we used the third beta test as an opportunity to focus on the performance of the PS4 version, with tweaks being made based on player and media feedback. We have worked hard to address issues such as frame rate and loading times, and we expect that players will be able to experience considerable improvement once the game is officially launched. Genshin Impact will launch simultaneously on PC, mobile, and PlayStation 4.
MM: The PS4 version of the game does include cross-play, but it does not share cross-progression with other platforms. Why?
DT: PC and mobile devices can share game data using a miHoYo Account, while PlayStation players can play co-op with players on PC and mobile, but are unable to share data. We currently do not have plans to enable data sharing between PlayStation and PC/mobile.
MM: One of the latest trailers contained a little bit of a spoiler concerning brother and sister and their goals in the game. Do we have more surprises in store along the way in the main story?
DT: We recently released a Genshin Impact story teaser, "We Will Be Reunited," which revealed some things about the future plot direction as far as the brother-sister relationship is concerned. We like to think that the gripping storyline is one of the highlights of Genshin Impact, and we do hope that players will opt to play the game for themselves so that they can experience all the other twists and turns of the storyline, and find out what Genshin Impact is all about.
MM: While the game does seem long on the story front, what is planned to keep players coming back after they have completed the main story. Delves, while fun, are not exactly engaging repeatable content after the first 100 times.
DT: We will be making continuous improvements based on player feedback and suggestions. More characters and stories are in the pipeline, as well as richer social interactions, more variety in the gameplay experience, and more optimized domain farming. As new features are implemented, any materials required will be added to the game world, with the goal of having the open-world experience permeate every part of the game. Domains will become increasingly dynamic, increasing player engagement and the importance of team planning. Ways to customize your appearance are also being discussed. In addition, there will be in-game events that fit within the world setting that will be similar to the festival event that we launched in the beta. They will serve to enrich the player's experience.
MM: What is your favorite part of the game that we should check out when it releases? Maybe something we would miss if you didn't let us know to be watching.
DT: Each player will have their own interests, and each will be able to discover something unique within their game experience. Some will enjoy the combat system that revolves around interactions between different elements, while others will be focused on intently following the main storyline and seeing how it develops. Different players have different preferences. Players may choose to ignore some of the smaller quests in Genshin Impact, such as the Gliding Competition and cooking tutorial, but others may find them to be fun and interesting ways to interact with the open world.
We would like to thank the Genshin Impact team for taking time out of a busy launch window to answer some of our questions!
---
About the Author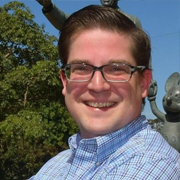 Michael Byrne
,
Editor in Chief
Mike "Magicman" Byrne has been a part of the MMOBomb family for years and serves as the site's current Editor-in-Chief. His love for MMOs and gaming in general has led him to covering games for numerous gaming websites including Gamebreaker TV and XIV Nation where he proudly displays his fanboy flag for FFXIV:ARR.
More Stories by Michael Byrne
---
Read Next
Phoenix Labs is coming at you with a new batch of content for Dauntless, and you know what that means: Another vicious Behemoth to torment you as it leaps around the battlefield, rips you to shreds, and gives you a wedgie – ...
By Jason Winter - 3 years ago
You May Enjoy
The event pass includes skins for Dahlia and Dallas.
By QuintLyn Bowers - 6 days ago
This one's moving to 2024.
By Troy Blackburn - 6 days ago
Mark your calendars.
By QuintLyn Bowers - 1 day ago
Nuverse's parent company is winding down its gaming arm.
By Troy Blackburn - 1 day ago
Progressing should be easier for players going forward.
By QuintLyn Bowers - 6 days ago
The game should drop sometime in 2024.
By QuintLyn Bowers - 5 days ago