Is Free-to-Play Where Good Game Franchises Go To Die?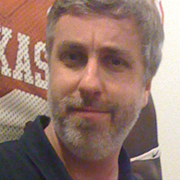 By
Jason Winter
, News Editor

In a recent interview with Edge Online, Dark Souls II Producer Takeshi Miyazoe made light of free-to-play games and their, shall we say, inconsistent quality:
Again, the notion [of going F2P] draws laughter from Miyazoe. "Yeah, right!" he snorts. "Not yet, and not for a while I think. It's one of our bigger IPs right now, but it's a new IP, so I think it's too young to go free-to-play."
What does that mean, exactly: "too young to go free-to-play?" Does Miyazoe infer that only old, washed-up, at-the-end-of-their-rope game franchises are suitable for free-to-play?
The article quotes Soul Calibur, Tekken, and Ridge Racer as three examples of three venerable IPs that have gone the F2P route, with significant – and, for the most part, understandable – pushback from players. Need For Speed World, Warhammer: Wrath of Heroes, and Evil Genius Online are more examples of F2P incarnations of popular franchises that have seen their share of dissatisfied players. Heck, EA's F2P Command & Conquer was so far off the mark for fans of the franchise; the reboot got the axe well before it even released!

No matter how good a F2P game is, it's going to be met with some resistance from players who are used to something else. This is the case whenever an MMO goes from a subscription to F2P, and is also true when a "paid" franchise releases a F2P version of its game. Players who are used to paying one fee to access the entire game are as put off by the new payment model as they are by a new control scheme or art direction.
This isn't to say that these F2P models are just fine and that it's the players' faults that they're perceived as exploitative. Sometimes, they actually are exploitative or just plain bad. To me, that's similar to movie sequels for a franchise that has stayed well past its prime and is just trying to capitalize on a name, rather than produce something of actual quality (Rocky, anyone?).
This is, I think, more than anything, where free-to-play gets a good share of its bad reputation – from games that wouldn't be very good regardless of their payment model. Again, using movies as an example, a bad sequel is a bad sequel, whether you pay $12 to see it, $5, or nothing. The same goes for a bad movie based on a well-know IP. I saw the Doom movie for free in a theater and feel like it wasn't worth what I paid for it. F2P model + beloved franchise + subpar gameplay = "F2P sux lol."

So is Miyazoe right? Is Dark Souls "too new" to go the free-to-play route? Yes, if only because it's still plenty popular and ripe with good ideas that it doesn't need to. People will still gladly pay full price up front for Dark Souls II, just as they do for new MMOs with subscriptions that wind up going free-to-play a few months or years down the line. And he does bring up good points as to why it would be a major headache to go free-to-play with the franchise. "Pay per death? That would be terrible."
But, five to 10 years down the line, when Miyazoe has moved on to his next project and nobody from the original Dark Souls team is left to serve as caretakers of their beloved "child," and the latest installment gets a bad Metacritic score, will some executive or producer figure that the only way to revive the franchise is to lure players in with promises of "free" and an exploitative cash shop? I wouldn't bet against it.
---
About the Author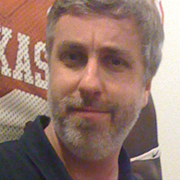 Jason Winter
,
News Editor
Jason Winter is a veteran gaming journalist, he brings a wide range of experience to MMOBomb, including two years with Beckett Media where he served as the editor of the leading gaming magazine Massive Online Gamer. He has also written professionally for several gaming websites.
---
Read Next
💣 Feature |

Top F2P Games of 2013
Another year brought another slew of hits to the free-to-play game market, and we here at MMOBomb want to showcase the best of the best!...
By Michael Dunaway - 9 years ago
You May Enjoy