"We Had To Lay Off (Almost) Everyone" To Keep Gigantic Going: Our Interview With Motiga's CEO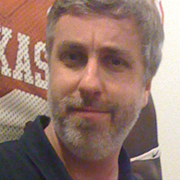 By
Jason Winter
, News Editor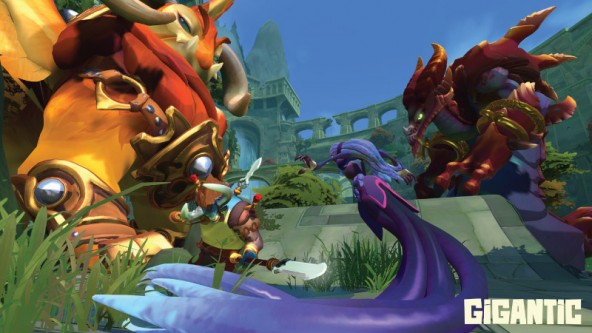 Gigantic has been through a lot. Motiga's arena battler/hero shooter has gone through the wringer, at times looking like a breakout hit and at times looking like it's ready to fold up shop before it even officially launches. There's been good news and bad, and sometimes no news at all.
That's why last month's announcement that Motiga would be partnering with Perfect World Entertainment to publish the game came as a welcome relief to fans -- and may have just saved the game, especially considering what we learned of a few months ago regarding its financial status.
And that financial status was just as bad as advertised, as we learned from Motiga CEO Chris Chung in an interview. Thankfully, things seem to be looking up, but they were pretty dire for a while. How bad were they, and what does the road ahead look like? Read on...
MMOBomb: First of all, gratz on the news! What was it that made you select Perfect World as your publishing partner?
Chris Chung: There are many reasons why Perfect World is the right partner for us. Perfect World understands what we are trying to do: make a great competitive game for a global audience available on as many platforms as possible. Their experience on both the PC and consoles, paired with their extensive global coverage fits the needs of Motiga, and Gigantic, perfectly.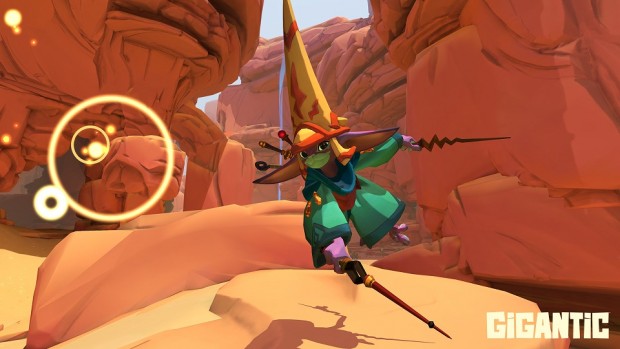 MMOBomb: What does this mean for the development of Gigantic and its monetization policies? Will Perfect World have a say in these things, or will the decisions be left up to Motiga?
Chung: Throughout this partnership process, Perfect World has not only demonstrated that they understand our monetization policies, but are supportive of our decision of staying true to the original vision of the game. We are making a competitive game and that means that we will not be introducing a pay-to-win model in Gigantic. Our goal is not to release the game to make a quick profit, but to build a franchise that will last the next 10 to 20 years. We want to make sure that when gamers spend money in Gigantic, it's an opportunity for gamers to celebrate and express their love of the game.
The huge benefit we have now with Perfect World as a publisher is an infrastructure that is going to help us gather, collect, and make informed decisions about all aspects of the game. This, combined with our continued engagement with community feedback, should result in a game that keeps iterating and getting better over time.
MMOBomb: If the reasoning for expanding to non-Windows 10 PC platforms is to introduce it to a wider audience, what was the original motivation for wanting to be Windows 10 exclusive?
"Our goal has always been to make Gigantic a global game, and partnering with Microsoft was going to provide a huge initial boost towards reaching that goal."
Chung: The original motivation for our Xbox One and Windows 10 store exclusivity was to provide Gigantic with an opportunity few indie developers have: an exclusive partnership with one of the biggest platform-holders in the world. Our goal has always been to make Gigantic a global game, and partnering with Microsoft was going to provide a huge initial boost towards reaching that goal. That phase is over now, and our partnership with Perfect World will provide an even bigger boost by unlocking Gigantic to 90% of Windows (and other) platforms in addition to the Windows 10 store and Xbox One console.
MMOBomb: From the outside, Gigantic seems to have been on a real roller-coaster ride: big hype when it was first announced and shown off, then mostly silence for a while, big letdown around the time of the layoffs late 2015/early 2016, and now it seems to be on the upswing again with this announcement. Maybe I'm just speaking for myself, but I think prospective players are a little fatigued by it all. What can you do going forward to keep excitement levels high and avoid another downturn?
Chung: It has been quite a ride; no arguments there! Creating a game as ambitious as Gigantic as an independent developer is a tough and arduous journey. From early on, we decided to share as much of that journey with our community as possible by providing transparency into not only state of the game but the state of the studio -- a level of transparency we'll continue to provide going forward. The good news is that the road to the release of the game is not too far away in the future, and we expect 2016 to be a very important year for Gigantic.
Everyone in the studio loves and believes in Gigantic, and we have weathered quite a few storms for what we believe in. Our relationship with Perfect World provides long term stability and support to focus on finishing the game and getting it released so that the real fun of maintaining a live service and growing our community can begin.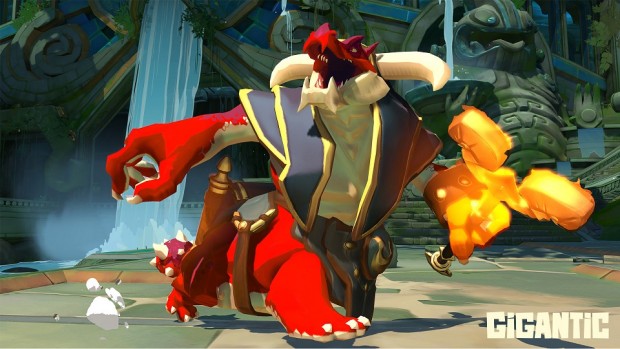 MMOBomb: Speaking of some of that bad news, it was said in February that the layoffs would be "temporary." Have you gotten to bringing back some of your staff?
Chung: The truly blessing and amazing part of the whole ordeal has been the fact that we were able to keep not just some, but most, of the staff. We had to lay off everyone except for three senior executives in early February. While we were talking to multiple companies, there was no light at the end of the tunnel and the company needed to minimize liability.
"While we didn't know what the future would bring, we knew that we wanted to stay together as a team and finish this game."
Yet, those impacted by the layoffs kept coming back to the office day after day and continued their work. We were able to release a pretty big patch in early March due to the fact that the work didn't stop. It is indicative of the passion and dedication this team has for the game and the studio. While we didn't know what the future would bring, we knew that we wanted to stay together as a team and finish this game. So, when we were finally able to hand offer letters to the employees, it was easy because most of them were still in the office weeks after the layoff.
MMOBomb: Finally, I know you probably can't give us anything definite, but I have to ask... any idea when we'll be able to get our hands on Gigantic, whether through open betas, early access, etc.? Are you still committed to a launch in 2016?
Chung: We are still committed to 2016 for our big beats. The reason why we took beta offline is to focus on building the Win64 version of the game. Our goal of launching three versions of the game on day one conflicted with the amount of work required to operate and support 24/7 beta. It doesn't mean that the beta is completely offline; we are currently increasing the pool of core testers to make sure that the gamers outside the studio and Perfect World can provide continued feedback. The next big step is a Stress Test to test out the Win64 client and our server infrastructure this summer. Look for more details about it this month. After the Stress Test we plan on taking those results to help plan the launch of Early Access later this year.
---
About the Author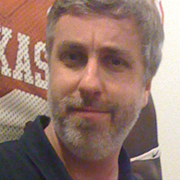 Jason Winter
,
News Editor
Jason Winter is a veteran gaming journalist, he brings a wide range of experience to MMOBomb, including two years with Beckett Media where he served as the editor of the leading gaming magazine Massive Online Gamer. He has also written professionally for several gaming websites.
---
Read Next
You May Enjoy