Maintaining Critical Mass: F2P's Secret Weapon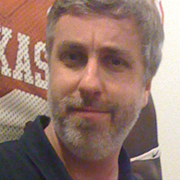 By
Jason Winter
, News Editor

Let's start by saying I don't disagree with anything Jeremy Gaffney said. The WildStar executive producer said in a recent interview that his game wasn't going free-to-play because:
"Different games with different business models work in a very different fashion. If you look at City of Heroes [which Gaffney produced] compared to Guild Wars, it looks like City of Heroes is a smaller game.
"And it is, fewer people play City of Heroes, they peaked out at - I don't know the numbers - something like 200,000. But 200,000 subscribers paying $15 a month, if you do the math, that makes about as much money as selling 6 million boxes, if they last long enough."
Comparing active subs to total copies sold is apples to oranges, but I think we can all agree with the basic notion that a F2P game with X active players makes less money than a sub game with X players. A sub game can get by with far fewer players – say, X divided by Y. But what is Y?
Y probably isn't 30 (6 million divided by 200,000), but it's something. Let's suppose Y = 5. So a F2P game with 1 million players brings in about the same money as a sub game with 200,000 players. That might be true at those numbers, and any high-profile game, like WildStar certainly is, will manage to do at least that well at launch.

But what happens after launch?
As we've seen time and time again, MMOs are more likely to lose players after launch rather than gain them. And when MMOs lose players, they become less entertaining for those remaining; there are fewer players to do things with, and thus those remaining players tend to leave, and the process is a vicious cycle that repeats itself until only a hardcore core is left – or the game is so unsustainable it shuts down.
This is called a game's critical mass: the number of players that an MMO needs in order to continue to provide a good experience for its existing players and group content. It's one of the reasons we see more small-group and solo-friendly content in MMOs these days. Simply put, it's easier to find enough people to run five-man content than it is to find 10, 20, or 40 people, especially in a sparsely populated game.
But talking about hundreds of thousands or millions of players is generally beyond our scope of understanding. Let's take a smaller example that we might be more familiar with: trading-card games.
Suppose a store runs tournaments for two TCGs. Game A is cheaper to get into and thus draws a larger crowd – say, about 50 people per week. Game B is more expensive or exclusive and thus draws only about 10 people per week. Both games actually bring in the same amount of money, so the store is happy with both.

In my experience, you need about six to eight people in a regular tournament group to have an enjoyable experience – that's the critical mass. Any fewer than that and you just run up against the same people running the same decks, week in and week out, which gets boring fast.
Suppose both games lose 20% of their player base – people move away, don't have enough time, or simply lose interest. Now Game A still has a healthy 40 players, but Game B is a lot iffier, with only eight players. Another 20% vanish. Game A still has 30 players, but Game B is on life support, with just six players left. Another loss would still keep Game A viable at 20 players but would probably destroy Game B. In other words, you wouldn't have four B players left, still bringing in 1/5 the income of Game A – you'd have zero, because the remaining players would just stop coming.
It's easy to see the parallel I'm drawing. How many of you have started out in a plus-sized guild at a game's launch, only to see it dwindle down to a fraction of its former self later? And how many of you have stopped playing a game you otherwise enjoyed because most of your friends/guildmates left or it became too difficult to find enough random people to form a party?
I'm not saying that F2P is automatically better than P2P because of this scenario or that WildStar – or for that matter, The Elder Scrolls Online or Final Fantasy XIV – will suffer a slow, agonizing death as they bleed subscriptions and fall below the critical mass needed to sustain an active player base. Every MMO developer goes into a new project thinking that they'll grow the game beyond its initial sales and active player base, even though relatively few do. If nothing else, devs should have a "hope for the best, plan for the worst" kind of approach.
I'd be curious to see how many games that switched from subs to F2P did so not because they were at that moment unprofitable but because the people in charge could see the downward trend and could think of no other way of reversing it than by injecting new players through F2P – even if those new players never paid a dime. As Wargaming's Victor Kislyi once said, they see free players not as moochers, scamming the company for a free ride, but as content, helping to ensure there's enough for the paying players to do.
Gaffney's right in saying that F2P isn't a "magic bullet." But there's also more to the equation than just the simple notion that if 1/5 of players in a P2P game pay, then a F2P game is exactly as profitable as a P2P one with 1/5 the players. Sometimes, 1/5 the players is just too far below the critical mass to keep an online game alive. Once you dive below that number, it's usually a one-way trip to the bottom.
---
About the Author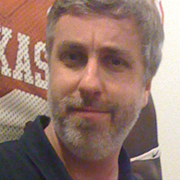 Jason Winter
,
News Editor
Jason Winter is a veteran gaming journalist, he brings a wide range of experience to MMOBomb, including two years with Beckett Media where he served as the editor of the leading gaming magazine Massive Online Gamer. He has also written professionally for several gaming websites.
More Stories by Jason Winter
---
Read Next
Every free-to-play game has them.
By Jason Winter - 10 years ago
You May Enjoy
3 days to score some mounts if you haven't already grabbed them on the last few event go-arounds.
By Michael Byrne - 1 week ago
Save up to 75% off expansions and other content.
By QuintLyn Bowers - 1 week ago
Footballer Vinnie Jones is working covertly as Santa's enforcer.
By QuintLyn Bowers - 6 days ago
Nuverse's parent company is winding down its gaming arm.
By Troy Blackburn - 1 day ago
Update 2.5 will add new gear and conent later this year.
By QuintLyn Bowers - 1 day ago
Seriously, we've know this was coming for a while.
By Michael Byrne - 1 day ago