MMOHut Editor-in-Chief Becomes US Editor on MMOBomb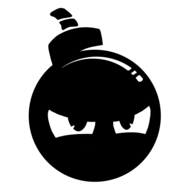 By
MMOBomb Staff
,
July 23, 2012

We're not usually ones to report drama concerning competitors. There was a great bit a drama over the weekend stemming from Spunkify's, MMOHut's former editor-in-chief, expose on Reddit. We here at MMOBomb support Spunkify's actions, and his stance against choosing advertising over content.
So, with much pleasure, we're happy to announce that Spunkify will be joining the team here at MMOBomb as the US Editor. He will be providing the same community driven content, and will be actively involved within the community. Glad to have you onboard, Spunkify!
For the newcomers don´t forget to register in our site and follow us on social networks like Youtube or Facebook.
---
You May Enjoy