A New Dawn For Star Trek Online: Our Interview With STO's Executive Producer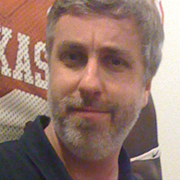 By
Jason Winter
, News Editor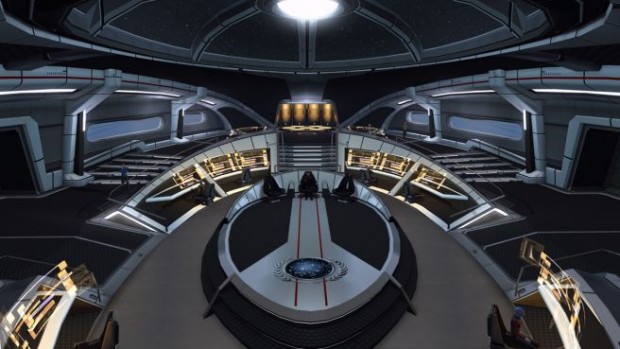 Star Trek Online heralds in a new storyline with Update 11: New Dawn, coming to the game later this year. We snared Executive Producer Steve Ricossa in our Tholian web long enough to ask him a few questions about where the game has been and where it's going.
MMOBomb: You've been doing the Iconian War storyline for five years. What's it like, making that transition over to a new grand story arc?
Steve Ricossa: It's actually really exciting. As you get deeper and deeper into the story, you have to make sure that you and the writers are keeping straight everything that you've done. It's going to be really awesome to start fresh. In the current story, we're going to lay a little bit of framework for what's to come, but we're definitely going to take it to the next level in Season 11 and really get that new story rolling.
MMOBomb: How far back does that "laying the framework" go? Was there some little bit you put in a while back that people are now going to see paid off and go "Oh, that's why they did that!"
SR: The last couple of episodes in the Iconian arc have a few "oh, my goodness" moments that you'll get later next year. We plan our stories 12-18 months in advance, so since we knew where we were going, we wanted to make sure we left a few of those moments just to show that we do plan a lot. We definitely like to do the serialized stories and we feel like this is a great way to show it.
MMOBomb: New Dawn is being billed as a kind of "fresh start" for the game, "focused on rebuilding and hope," as the press release says... but there's going to be action and conflict, right? What can players look forward to?
SR: Of course! We'll have some new enemies, some old enemies stirring things back up. Those are the first steps of our new storyline. We'll be telling a tight "A" story and a good "B" story and then that "B" story will grow into our "A" story over the next year or so.
MMOBomb: On the other hand, something else I'm seeing related to New Dawn is "Players will be able to navigate uncharted territory to discover planets and stars, establishing outposts and granting missions," and the trailer says "It's time to be explorers again." Is that going to be a focus, giving players more non-combat-related content?
SR: That's something that we worked on that didn't make it past the whiteboard phase. It's something that we're still looking at doing. But we are doing the story content, meeting a new species, and helping them with their problems through an episode arc.
MMOBomb: What other kinds of goodies might Trek fans have to look forward to in the new content?
SR: We're bringing in a character from the show who had been seen in one episode and we're kind of "growing" that character a little bit, as well as a few other characters, drawing lines between a couple of episodes that originally had no ties. We're tying episodes together from different series and that's super cool, I feel like our fan base will really "get it."
MMOBomb: And you're being all secretive and not telling me who the character is, right?
SR: Absolutely correct!
MMOBomb: So you figure this makes for a good jumping-on point for new Star Trek Online players?
SR: If you're a brand-new player, you'll be able to run through all the existing episodes and get the whole Iconian story and the Undine mystery, all that stuff, and be able to play it all in one shot, and jump right into the new content and get in right in on the ground floor for the brand new story starting with Season 11.
And 100% of our content is free, from beginning to end. So if you logged in for the first time tomorrow and wanted to play, you can play every piece of content we have, from instances to raids to adventure zones to battle zones, PvP, all our story content, everything. There are things to buy in the C-Store, but we make sure that every player not only has the content unlocked but can actually run through it with free ships and things like that.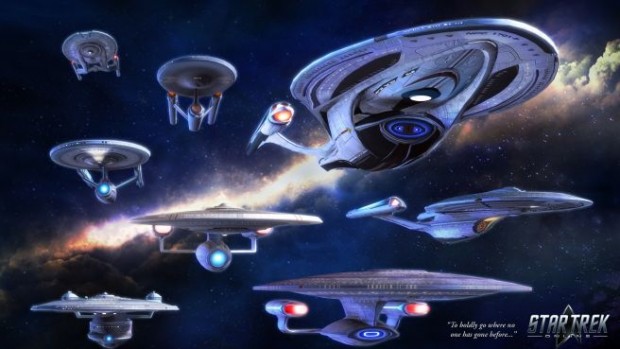 MMOBomb: The Admiralty System is being compared to the Duty Officer system, but for starships? Is that a fair way to put it, and what kind of rewards will captains get from the Admiralty System?
SR: The actual moment-to-moment gameplay is actually a little bit different [from the Duty Officer system]. We wanted to make sure it was a system where you had to make choices, you had to make decisions. So you'll see the requirements for the mission, see what kind of ships you want to send, and then build your fleet and send it off to do that mission. Because you're sending ships, the rewards are significantly improved; they're much larger rewards than you expect from a standard Duty Officer mission.
There are two different levels of progression. There's the general progression for the system, where you're leveling up through a specific tree, and then there's one that repeats over a 10-day stretch, where you're working toward a unique reward. We're going to pull together a more detailed blog, but there's a lot going on there. It's a very cool system.
MMOBomb: OK, feel free to ramble for a while on this one... your PR provided a wonderful biography of you: former EMT, starting at Cryptic in 2008 as a temp QA Tester, now you're calling all the shots on an MMO based on maybe the most famous sci-fi property ever. Do you have any advice you could give to someone wanting to mimic your success?
SR: A breadth of knowledge is good. Do a lot of different things because you never know what you'll be called on to do. Surprisingly enough, we have missions that involve emergency triage – oh, yeah, I can go off on things like that! If you camp, or if you have hobbies, you like building models, you like reading... you can go from anything to help you in almost any job in the industry.
And then it's just throwing yourself out there. I was in QA for three, almost four years before I got to Cryptic. I worked on Littlest Pet Shop, I worked on little games like that... just go out there and do your best. It just started that there are schools for games, but in general, companies just look for smart people who can do a good job.
MMOBomb: So it's not like the Mirror Universe, where you have to kill the guy above you to move up?
SR: You know, we talk about that from time to time, and some of my junior producers tell me that...
---
About the Author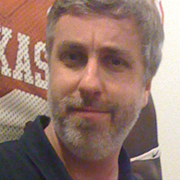 Jason Winter
,
News Editor
Jason Winter is a veteran gaming journalist, he brings a wide range of experience to MMOBomb, including two years with Beckett Media where he served as the editor of the leading gaming magazine Massive Online Gamer. He has also written professionally for several gaming websites.
---
Read Next
💣 Feature |

Love It Or Hate It: Rift
Some free-to-play games are more polarizing than others, with some sides taking the stance of "great, totally non-exploitative implementation" and others thinking "total pay-to-win trash." We'd like to see on what side of the ...
By Jason Winter - 8 years ago
You May Enjoy