New Levels, New Dungeons, And Beta Expectations: Our Bless Interview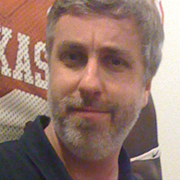 By
Jason Winter
, News Editor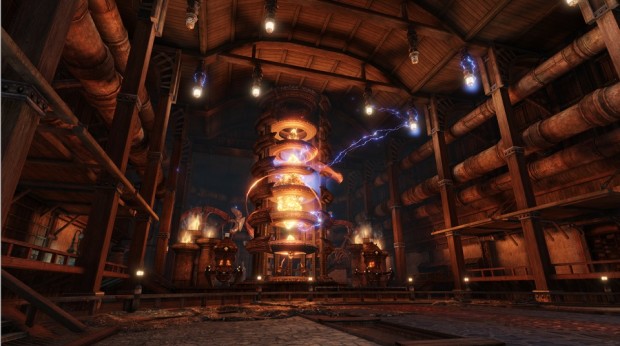 Bless Online only formally launched a couple of weeks ago, but the team at Neowiz already has another update for players today. The Ruins of Shaqqara adds a new level cap, new dungeons, and new gear, sure to entice players and get them back into the game if they turbo-ed to the top after launch and then took a break.
We were fortunate enough to score some time with the Bless team, who answered some questions about the new content, while also going back in time and discussing some previous decisions that we've talked about a lot here at MMOBomb.com. Let's dive right in!
Q: Bless Online just launched in the West on Oct. 23, and you've got a new update planned for Nov. 7, barely two weeks later. Is this the pace that players should expect to receive new content drops? Now that you've launched, it is relatively easy to adapt content that was live in other regions to the English-speaking audience?
A: Along with preparations for the official launch, we have also been steadily preparing content development for the November 7th update. Therefore, although the update will be made after a relatively short period of time after the official launch, it will introduce new content such as level expansion, new regions and quests, and new dungeons. There are times where previously serviced content from Korea, Japan, and Russia would be added, but in general they have been restructured and balanced according to the preferences and interests of our North American and European players.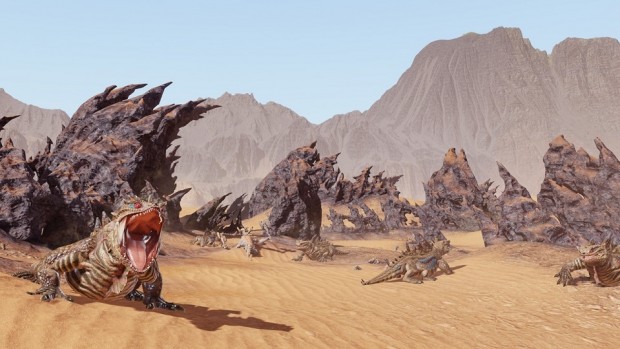 Q: Tell us a little bit about the new zone and dungeons and the stories behind them.
A: Players will be visiting the Sen regions, homeland of the Mascu. Be sure to try out the flying transporter in Sen! Players learn about the Guido's final goal through a hidden story, and Guido's hidden assistant Dr. Zeeto will play a very big role. I don't want to spoil anything more, but there will be both happy and sad moments!
The new dungeon Zeeto's Laboratory is a new level 50 dungeon. Compared to previous dungeons, being familiar with the pattern is most important for defeating bosses, as is coordination. One of the defining characteristics of Zeeto's Laboratory is that the space between bosses is short, making for an extremely intense combat experience. Each boss has its own distinct attack pattern, such as getting stronger over time or switching targets to attack depending on each target's condition. We can't wait to see how players approach each one.
Q: How about the new gear coming in this update? Anything we should know?
A: Players can get Heroic grade equipment, which is going to be very different from the current Heroic grade equipment during Transcended Enhancement. It'll be the new "best" for level 50 players.
Q: Are there any new systems or changes to existing systems (including things like class balance) players can look forward to in this update?
A: The enhancement system has been restructured. We decided there were too many items used for enhancement, so we made improvements to make the system more user-friendly. Adjustments were also made to enhancement difficulty level, which means it will now require less effort to enhance items. As a result of the restructuring, players will now have an easier time learning about and using the enhancement system.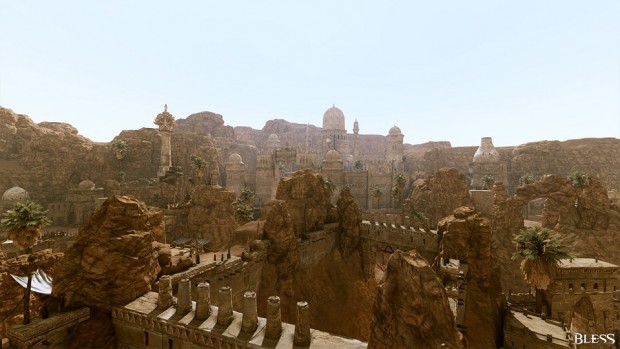 Q: Back in March, you stated that you didn't want to make Bless free-to-play because you would be "tempted into pay-to-win." What changed in the seven months since then to make you feel like that wouldn't be the case?
A: I don't recall us saying we'd be "tempted," [Ed. Note: original source here] but rather that B2P helps avoid P2W monetization. Even as a free game though, we're committed to making sure the game never feels P2W. As for post-Early Access, unfortunately, the number of players dropped after the EA release despite the high interest and user influx. We believed that players who were enjoying Bless but were experiencing a lot of difficulties felt that they'd be better off waiting for improvements at the official launch. Rather than thinking about generating revenue through continuing with the B2P model, we decided to switch to F2P in order to bring many new players to the game so that they, along with existing users, could come together and experience Bless as one of the best available Free MMORPGs. When there are so many MMOs available, the lowest barrier to entry when you don't have an established IP is really the best way to do things.
Q: You've also commented on how your perception of early access didn't always mesh with players – many of whom, admittedly, have seen a lot of early access games come and go, and are a bit jaded regarding the system. What do you think could have been done differently to communicate your goals?
A: We intended Early Access to be an incomplete form of the game, but despite this players still expected Bless to be more polished at Early Access, given that we'd launched it before in other regions. In hindsight, we think it may have been better to hold a "Founder's Access" closed beta, and launch on Steam fully when we'd completed adding and adjusting the content and system changes. That said, we're very happy that so many folks are returning or trying out Bless for the first time now that we're fully launched.
Thanks again to the Bless team at Neowiz for taking time to answer our questions!
---
About the Author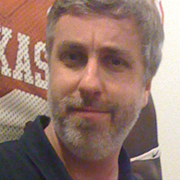 Jason Winter
,
News Editor
Jason Winter is a veteran gaming journalist, he brings a wide range of experience to MMOBomb, including two years with Beckett Media where he served as the editor of the leading gaming magazine Massive Online Gamer. He has also written professionally for several gaming websites.
---
Read Next
You May Enjoy