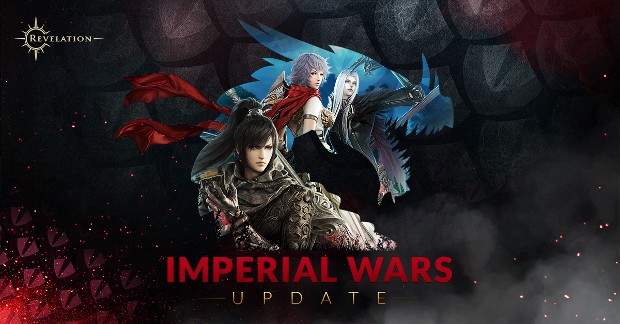 Revelation Online's newly released Imperial Wars update offers players the chance to engage in large server vs server battles. The entire update is focused on endgame content and entire server populations will fight each other for control of the Imperial Frontier.
The battle takes place on the Frontier map, which can host several castles, towns, and camps for each site to fight over. Every week, two servers will participate in activities ranging from attacking camps, to gathering resources or intelligence — all taking place on the battleground map. Players who participate in the daily activities will be eligible to earn rewards in the final battle at the end of the week. Up to 300 players on each side can participate in this decisive battle.
To help get players started, the RO devs are posting Imperial Wars guides on the game's site. There are only two guides currently, but there are more on the way.