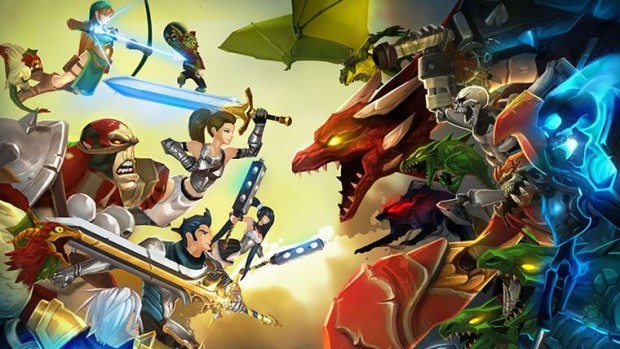 We've passed out all of our capes to closed beta participants, but if you weren't lucky enough to get a cape, at least take heart in the knowledge that if you want to jump into the open beta for AdventureQuest 3D, you won't have to wait all that much longer…maybe. So here's the plan from Atrix Entertainment on the upcoming testing for their free-to-play mobile/PC crossover.
Starting on Julty 19th, AQ3D will jump into one last closed beta test on the PC and Android versions of the game. Sometime within the 7 days after that, open beta will go live. The catch? Open beta could obviously be delayed if something goes horribly wrong during the closed beta. For those of you taking part in the closed beta portion, great news came in the way of Artix also announcing that there would be no total wipe between this closed beta and open beta. Your levels and gold will be wiped, but any gear or items you've accumulated (and obviously your character) will be retained. Keep in mind that items and gear will now be harder to get if you don't already have them from Early Access and stats on those items could certainly change.
The official announcement also explains why the Apple version of the client could be delayed, when the Steam version will be available, the 11 new dungeons being added, and the demise of the game's web client version. For all the details, be sure to check out the full post.