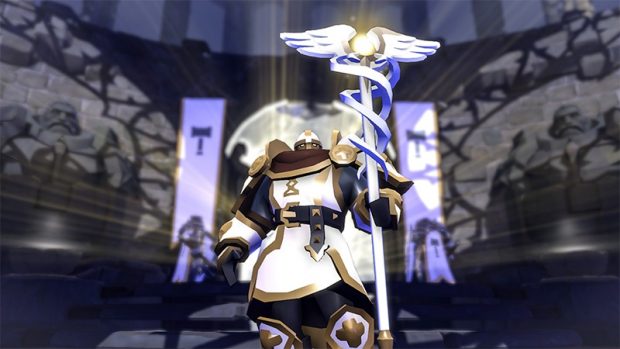 The developer of Albion Online developer isn't just asking players to stay at home during the COVID-19 crisis. Instead, Sandbox Interactive is making available a special Charity Pack bundle during April, with 100% of the proceeds going to the WHO COVID-19 Solidarity Response Fund.
The pack contains two items: the Staff of Hermes, a vanity offhand skin, and a Staff of Hermes Avatar Ring. Hermes was an ancient Greek deity, whose twin-snake caduceus staff is often seen as a symbol of the medical profession. It was chosen "in honor of those on the frontlines of the current pandemic."
The Charity Pack will be available via the in-game store until April 30. Learn more about it on the Albion site, and learn more about the COVID-19 Solidarity Response Fund on WHO's site.