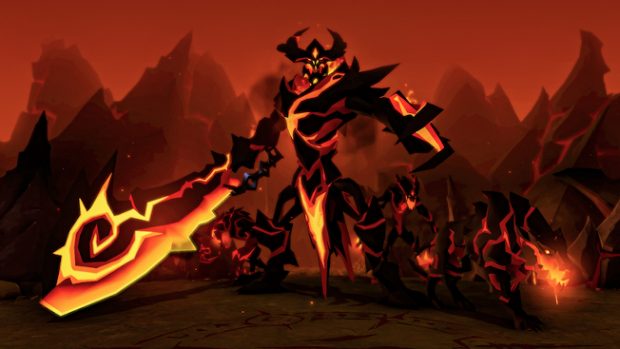 Albion Online has a new content for players. The mid-season Brimstone and Mist update adds new mechanics to corrupted dungeons, like traps and — of course — enemies, ranging from lesser demons, corrupted heretics, and hellhounds, to the new Demonic Harbinger. Old foes have been updated, as have existing attackable hazards.
Fishing got some love this round, too. In fact, three new species have been added to the Roads. Accompanying them is a new line of roasts containing not just recipes for the fish, but also chicken, goose, and pork.
There have also been updates to PvP, including gear balance changes, adjustments to the Smart Cluster Queue to keep parties together, and changes to Disarray. Speaking of gear, a new vanity set is also available; the Knight Adventurer Bundle.