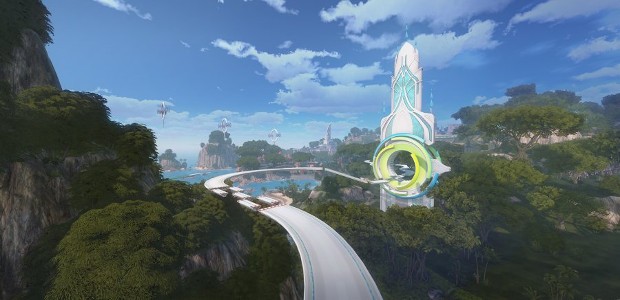 The summer holiday season has nearly arrived in Aelion and everyone will be able to celebrate the Skyforge way — which apparently seems to involve sky-racing. Today, the My.com team dropped a short lore-based teaser for the upcoming Summer event. The full details of the event itself were not made available, but we do know that everyone will be following a long-standing tradition of collecting Sunny Coins. They'll also be able to participate in the Summer Sky Race and earn rewards.
The teaser offers a look at what life was like before the Aeli left. Interestingly, the gods seem to be more into receiving shiny things from their followers than things like sacrifices. They also apparently enjoyed providing fun activities for everyone to participate in during events like this. So, it seems that aside from the race, there will be more for players to do.
The dev team promises more details on the event at a later date. In the meantime — if you're a lore hound — I'd suggest hitting up today's post for a little history lesson.