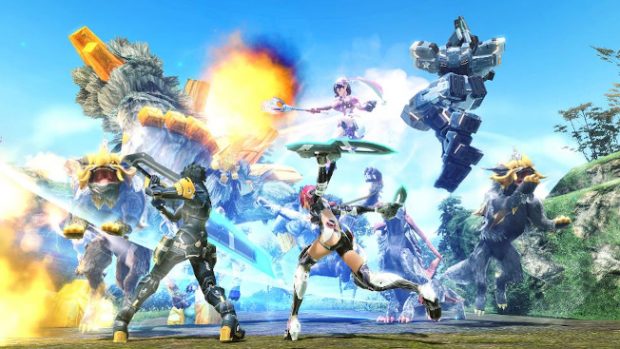 Okay guys, here we go! Phantasy Star Online 2 is now available to play on Steam. Or… It will be tomorrow (August 5). That's great news. But, before you go jumping onto the Steam platform for your PSO2 needs, there's apparently stuff you need to know. Stuff that comes direct from the PSO2 site.
This information is mostly for those among us who already play the game on another platform — Xbox One or Windows 10, and want to begin playing on Steam as well. If this sounds like you, then you'll need to do some account linking so you can have the same PSO2 save data on both. If you don't link your accounts and you simply create a character or set up a new player ID on Steam, you won't be able to link things later on. So, you have to get this right the first time.
Depending on which service you already play on, you'll have a slightly different linking process. Luckily, the post linked above explains how to go about doing all of that. Just be sure to read through all of it, so nothing gets messed up along the way.