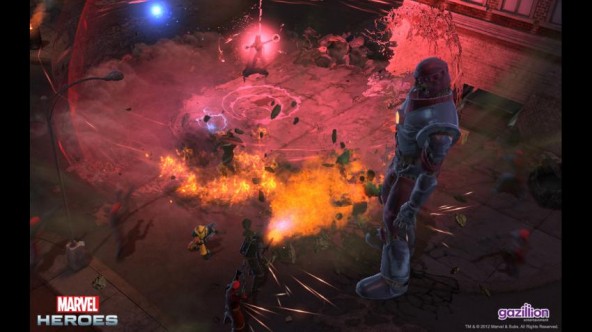 Gazillion Entertainment is introducing a new form of story driven content to their ARPG Marvel Heroes. Called "One-Shots" these mini stories are accessible to players beginning at level 20 and serve as a freeze frame depicting a portion of the Marvel Universe which potentially occurs outside of the game's main campaign.
One-Shots don't make up entire chapters like those found in the main storyline, instead they allow players to experience new super villains, motion comics and enemy types which in turn keeps the influx of regular content fresh without the need to wait for major content patches.
Marvel Heroes first One-Shot takes place in the Vibranium Mines where players must stop the dreaded Man-Ape and his Man-Minions, the warriors of the White Gorilla Tribe. Man-Ape plans on harvesting Vibranium in order to defeat the local indigenous tribe and has promised a cache of the resource to Spencery Smythe and the Wizard in exchange for their help.
A quick glance at the Marvel Heroes forums seem to reveal a playthrough time of about 15-20 minutes with players echoing very positive sentiments towards the new content. No word yet on how often Gazillion Entertainment plans to release new additions to the series.