Always Watching: HI-Rez violates user privacy, breaks their own EULA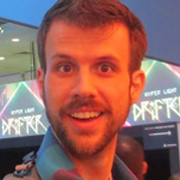 By

Michael Dunaway, News Editor
July 12, 2013

Well this couldn't possibly have come at a worse time for HI-Rez. Currently, the whole world is in a heightened state of alarm concerning agencies monitoring and collecting data on them. So the recent discovery of unauthorized monitoring by HI-Rez is at the very least a terrible headline to have at the moment.
According to a user named FAERayo, HI-Rez has stepped out of the boundaries set in place by its own EULA. In the EULA HI-Rez states it may only monitor the computer while the game is running, during which it collects data regarding your use and play of the product. Mostly, the monitoring software is used to spot hacks and ban the offenders IP. However, FAERayo has discovered evidence that shows the program runs from the moment your computer boots and scans for blacklisted software until you shut it down. The process info is hidden and cannot be stopped from the launcher.
FAERayo has even provided video evidence (found below) that shows running blacklist software while a HI-Rez game is closed will ban your IP from all HI-Rez official servers. Of course cheating is wrong and doing so deserves a ban, but what programs you run outside of using HI-Rez products isn't their business. According to FAERayo, HI-Rez has largely ignored his requests for a straightforward response on the issue.
A word to the wise, the Reddit thread contains directions on how to replicate the steps from the video. By doing so you will ban your IP permanently from HI-Rez games which obviously may not be the greatest thing to do, or maybe it would.
We have reached out to HI-Rez for further comment.
EDIT: Todd Harris, HI-Rez COO has responded to me via email:
Thanks for reaching out for comment.

HiPatchService is actually part of our product. It performs several functions, the most obvious one being patching the game with updates for users who desire that. Therefore it does run in the background in order to check for patches from the server. But users can easily disable the background loading functionality via the Options tab. Or they can simply disable that HiPatchService process entirely until they want to start our game.

We made it very obvious in the EULA that blacklisted software should not be used if you want to play Hi-Rez games.

In our EULA, players accept monitoring by the "Software Product" which includes the game client itself as well as supporting programs like HiPatchService.

In our EULA, players also explicitly agree that they will not "under any circumstances... use automation software (bots), hacks, mods or any other unauthorized third-party software"

Our overall policy against cheating and blacklisted software is also consistent with other online game providers such as Steam.
Got a news tip? Contact us directly
here
!
---
About the Author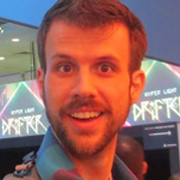 Michael Dunaway
,
News Editor
Michael Dunaway has been part of the MMOBomb team for years and has covered practically every major Free-to-Play title since 2009.
---
You May Enjoy