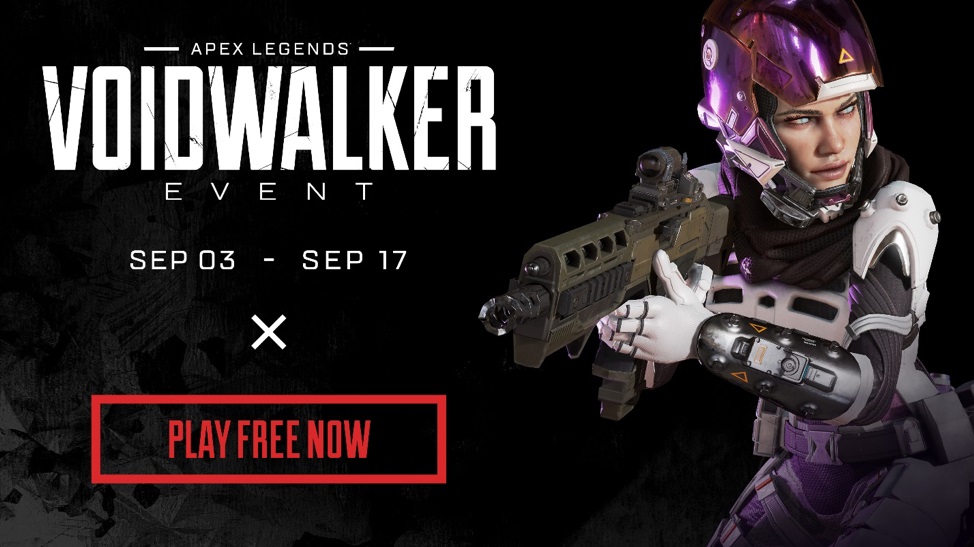 Apex Legends' Wraith-themed Voidwalker event is now live, and for the next two weeks, you can scavenge the ruins of an abandoned research site, enjoy a new limited-time mode, complete challenges to win loot, and, buy loot direct from the item shop — no loot boxes required!
"Wraith Town" is the name of the new area, which is "part of a decayed Project: Wraith facility in Kings Canyon." Jump in to explore the facility, try out its prototype portal, and find lore clues that are no doubt linked to Wraith herself and help explain her interdimensional powers.
Also implemented in this update is a limited-time mode, Armed and Dangerous, where weapons are limited to sniper rifles and shotguns. You can fulfill various in-game objectives to obtain skins and content related to Wraith, and the cash shop has a new set of eight themed cosmetics, which are on sale for $5 each. Four are available during the first week and four during the second week. Six new legendaries have also been added to the loot box mix.
Finally, this weekend, you'll earn double XP for top five finishes and wins. That runs from Sept. 6 to Sept. 9, starting and ending at 10:00 a.m. Pacific time each day. Learn more about the Voidwalker Event on the Apex Legends site.
Listen to the voices in the Apex Legends Voidwalker event, featuring an exclusive Wraith Voidwalker skin, a secret underground Wraith town takeover, an all-new limited-time mode, and more!

Step into the Voidwalker event now through 9/17. pic.twitter.com/Psg4rnYiUV

— Apex Legends (@PlayApex) September 3, 2019