"ArcheAge is Jake Song's brainchild, the mind behind the international hit Lineage, and Scott Hartsman, CEO of Trion Worlds, was ecstatic to be able to bring it to a brand new audience: "We knew [Song] was going to make a great game. Watching the game grow and evolve made us even more interested in the eventual localization, and when we finally got to it we became very excited to be working with him," Hartsman noted in an interview with MMOBomb.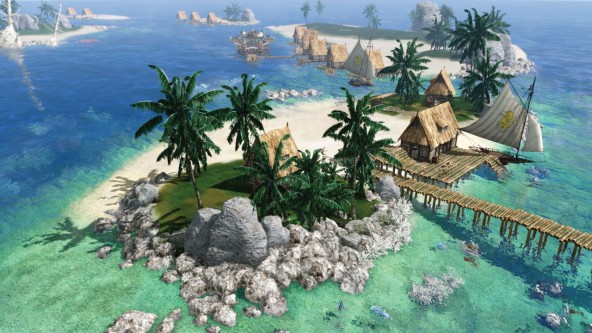 "It's about giving choice to players as a throwback to the old days without instructions, with people requesting or offering service in-game. The best way to do that is engage with other players. Defend from pirates, be social, get some combat in, or maybe not." Hartsman went on to explain this notion further, citing the sheer amount of things to do as aspects that invite players of all types.
"The breadth of activity is just insane, and no matter what you're into, if you branch out and try different things, the more you find things you enjoy. I've had people who wanted to go PvE only for a crafter's paradise, and they mastered crafting, but found that there were always people who would buy those things, and wanted to befriend them. People who didn't care about PvP before were slowly finding a more team-oriented environment, so the game tends to lend itself well to friends and variety."
But crafting and team-building aren't all ArcheAge has to offer, with plenty of combat for those who seek it out and explosive naval battles to boot: "There are huge ships and tiny rowboats for one person to massive warships with 9 or 10 crew members to man the cannon, the crow's nest, and other areas. And that can lead to what I call 'oh, sh** moments.'" Hartsman was particularly exuberant about this fact, the excitement practically bubbling off of him.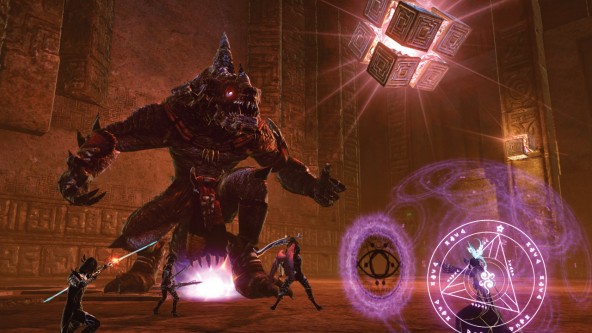 When asked about what he was most excited about given the upcoming beta release, he exclaimed "Holy sh**, it's the beta!" near the beginning of our chat. It's clear that this kind of passion for what will undoubtedly be a memorable and inviting experience for players tired of the same old thing will be a boon for Trion Worlds and XLGAMES alike.
"It's all about the unexpected moments," he gushed. "You can really tell [XLGAMES] went out of their way to make an internally consistent world."