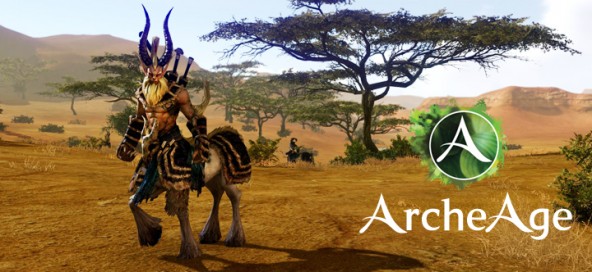 Good things are on the horizon for fans of the upcoming sandbox MMORPG ArcheAge. A new announcement from Trion Worlds places ArcheAge's Closed Beta events starting sometime around mid-to-late July. Yes this is later than the originally planned Closed Beta schedule set for June, but there's a good reason! The delay is intended to give Trion time to test the new Patch 1.2 update for ArcheAge which will bypass all the controversy causing issues implemented in the original Korean 1.0 update.
In order to prepare for the Closed Beta, Trion is setting up a seperate Alpha server with all the newly introduced 1.2 changes, but will not include some of Trion's unique additions, such as Gilda Star rewards for international trade routes and storyline quests earning experience.
Trion says the decision to leave out these changes was made so that players could focus on testing the baseline 1.2 version first. It's important to note this alpha server (named Omega) will operate completely separate from the current alpha server which is intended to host the upcoming Beta build.
ArcheAge's Closed Beta will be broken up into mini-events which are said to last between three to five days, with players randomly being sent invitations unless they've opted to purchase any of the game's Founder's Packs. Following the Closed Beta events, Trion will conduct an Open Beta before finally wiping all progress in preparation for launch later this year.
If you're interested in learning more about what 1.2 has in store for ArcheAge you can check out the full 1.2 Update patch notes here.