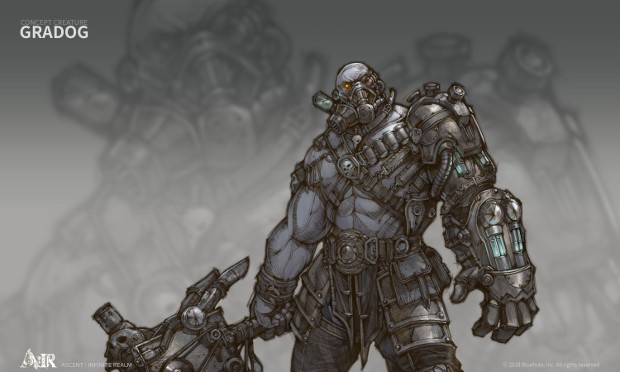 If you've been waiting to find out (a tiny) bit more about Bluehole's upcoming MMO Ascent: Infinite Realm, we have something for you. Although, I'm not joking when I say it's a tiny bit of info.
Yesterday, the A:IR team dropped some info and images of a NPC faction known as Black Heralds. The faction consists of at least three smaller groups, the massive and powerful Gradog, the super intelligent Grawise, and the Grazard, who are made up of an otherwise long dead race of lizard people.
The Gradogs (seen above) are front line units capable of taking down their opponents (and any obstacles) using their massive weapons and mechanical arms. They tend to appear in large groups, so players will need to be ready.
Grawise are effectively the officers among the Black Heralds. They manage the others from behind and use long range elemental attacks in combat.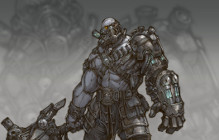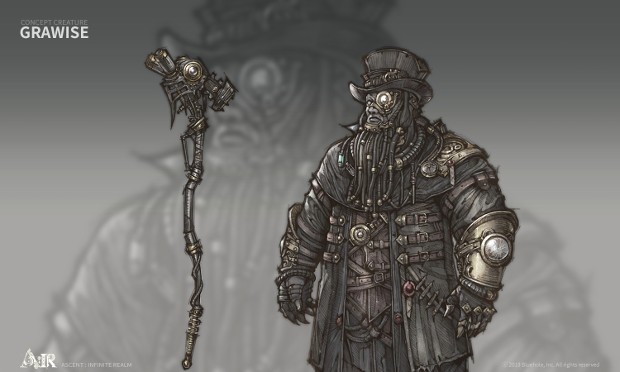 The lizard folk — Grazard — are basically the meat shields of the faction. They're violent enough to fight but too stupid to realize they're expendable.