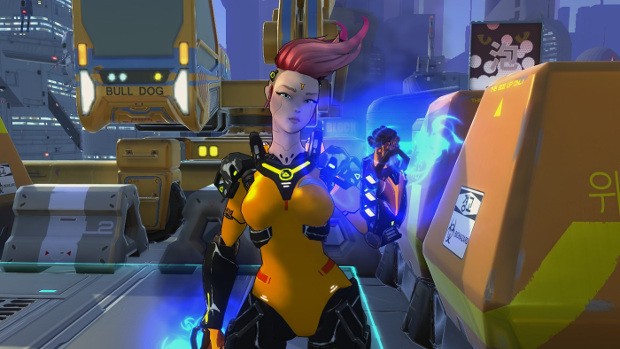 Season 6 has arrived in Atlas Reactor and it is hot, hot, HOT! (Sorry, I was channeling Ruby Rhod there for a minute.) Anyway, the update does have some fire to it, especially since it includes a new Lancer — Lex the Scion of Fire!
Lex is a Hyperbotic cyborg with flamethrowers built into her fists. She's a mid-range fighter with the ability to set her enemies on fire — even causing extra burn damage when she uses her ultimate. Since her abilities do include firey AoE's players are going to need to watch where they're standing when she's around.
In addition to the new Lancer, Season 6 also adds new ranked rewards and maps — just in time for the Season 6 start in two weeks. Ranked participants will earn a variety of items including a special Meridian skin.
To get things rolling, the Atlas Reactor team decided to hold a Double ISO weekend, beginning tomorrow. During this event, players will get double ISO earnings by opening loot matrices in the game.