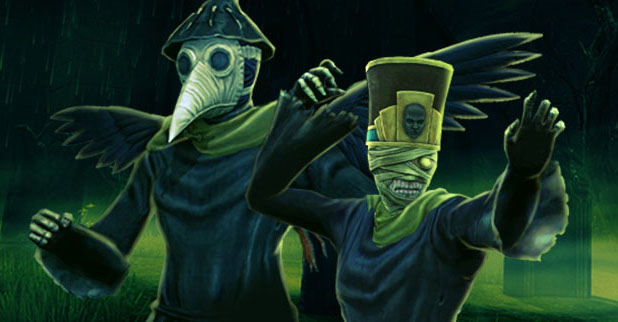 The annual Autumn Harvest is returning to Telara in just a few short days. On October 26th, the yearly event will once again allow RIFT players to collect loot stolen by the Fae while exploring Rifts.
In addition, a scary new "Iron Tomb" dimension has been added, along with spooky new dimension items. There are also new masks, a new set of raven wings, and a slew of other cosmetic items to collect.
The event will run until November 16th, so there's plenty of time to get your hands on all that sweet loot. More information on the Autumn Harvest is available on the RIFT site.
On another note, the latest update "Crucia's Claw is available to play. You can find out more about it in the video below.