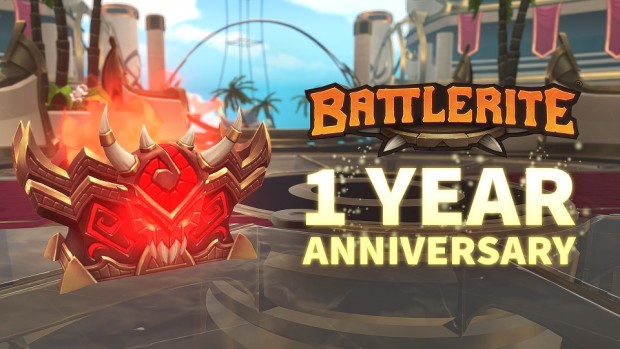 Come this Thursday, Battlerite will celebrate one year of being fully free-to-play, and the folks at Stunlock Studios are kicking the party off a little early. From Nov. 7-14, players can find special Anniversary Chests through quests that contain items from previous game events. Every player who logs in on Nov. 8 will also receive a free chest. Naturally, you can purchase more, at the rate of 200 Diamonds per chest, with bonus chests given for bulk orders.
In other Battlerite-related news, Battlerite Royale's new champion, Ezmo "The Mischievous," also arrives on the 7th, bringing with him chaos and destruction and teleporting powers sure to befuddle his foes.
Learn more about Battlerite's anniversary celebration, Ezmo, and other changes coming to the game in tomorrow's patch — including new replay features — on the Battlerite website.