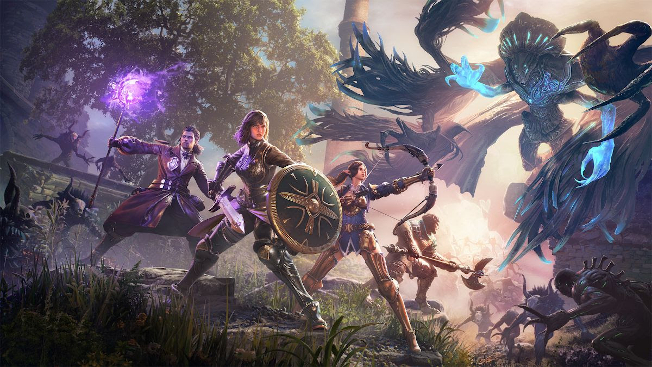 Bandai Namco released a new combat trailer for the Xbox MMO Bless Unleashed today, highlighting the game's combo and blessing systems and extolling the virtues of MMO combat on a console. Because the systems described in the video are designed specifically for the Xbox One, the video notes that "combat is a richer and more immersive experience than a typical tab-targeting MMO."
The video highlights various combos for the game's different classes, adding that while they start out fairly simple they increase in complexity as the player levels up, even adding finishing moves. The combos also provide things like buffs and debuffs. Longer combos do more damage, but players have to be precise with them — or get their friends to help out so they can finish a combo before they get nailed by whatever they're fighting.
The combat system also includes "Blessings" which provides players with a number of powerful abilities. These are not part of the player's standard skill-set and will require them to have certain resources in order to use them in battle. To see some examples of the Blessings in action, watch the trailer below.