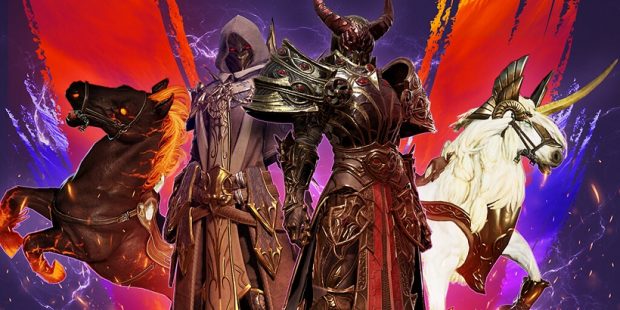 When I last wrote about Bless Unleashed, I said that it doesn't have a launch date yet. That was eight days ago, and oh, how the times have changed.
Bandai Namco has announced that Bless Unleashed will launch for Xbox consoles on March 12, with full 4K Ultra HD and HDR10 support for the Xbox One X. Right now, players can purchase one of three Founder's Packs, for $19.99, $39.99, or $79.99. The bundles include head start time ranging from seven to 15 days, a title, a mount, and, for the latter two packages, various cosmetic gear.
In the announcement of the release date, Bandai Namco also said it would be doing giveaways for Founder's Packs via its various social media channels. There's also a new trailer, showcasing the game's action combat while also hyping up the Founder's Packs. Did we mention there were Founder's Packs?