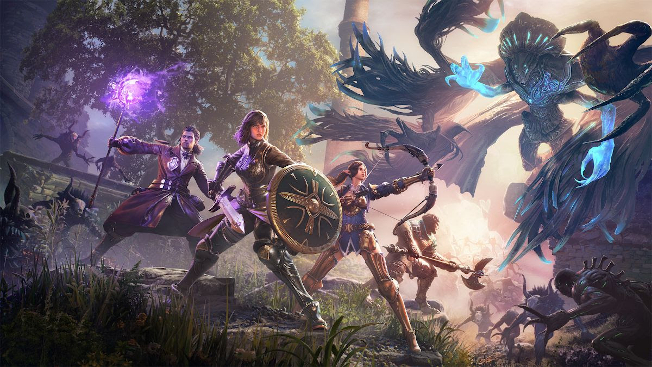 Neowiz and Round 8 Studio are going to run what they're calling a "beta preview event" for Bless Unleashed that will run for 12 hours on Friday, Sept. 25, starting at 6 p.m. Pacific and running until 6 a.m. on Saturday. Players will be "invited to help the devs test the servers and break the game," which might normally be called a stress test, but I suppose "beta preview" works too. So it's sort of a test of a test.
If you participate in the test/preview, you'll receive access to future closed betas — which we assume means the actual beta tests and not the tests of the beta tests or maybe it does, I'm just confused now — along with a "Breaker of Games" in-game title, and seven days of Valor Perks when Bless Unleashed launches in 2021. For more on the game and all its tests, check out the PC Bless Unleashed site.
An earlier version of this story erroneously stated that there would be a beta test immediately following the stress test. That was an error, as no date has been given yet for a Bless Unleashed closed beta test on PC.