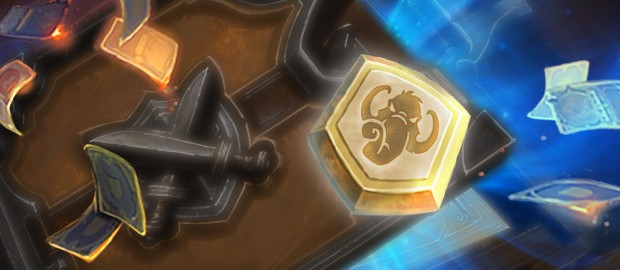 Everyone likes to get free packs in Hearthstone. So how would you like to get three thousand of them?
That's the grand prize — or at least part of it — being offered by Blizzard in its "Quest For Packs" sweepstakes to celebrate the closing of the Year of the Mammoth. To enter, all you have to do is complete daily quests from Feb. 1 to Feb. 14. Each quest completed gives you an entry, up to 14, and the winner will be drawn after the contest has ended.
The grand prize is the aforementioned 3,000 packs, or 1,000 each from Journey to Un'goro, Knights of the Frozen Throne, and Kobolds & Catacombs, along with the Lich King's Helm and a Hearthstone T-shirt, cap, and pin. An additional 1,000 players will receive 10 packs from each expansion (30 total), and 50,000 players will receive one pack from each expansion (three total).
You can also buy the 30-pack bundle, dubbed the Mammoth Card Bundle, from the Hearthstone shop for $19.99. For full details on the sweepstakes, head over to the Hearthstone site.