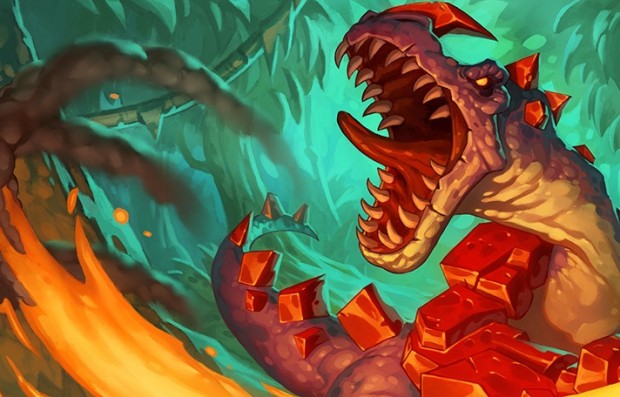 Free-to-play games are nice, but free things in free-to-play games? Double nice!
Blizzard is giving away free Hearthstone loot this week, in anticipation of the game's next expansion set, Journey to Un'Goro. All you have to do is log in from March 29 to April 5, to receive a free prize, ranging from gold to card packs from previous expansions. On the last day, you can even get a golden Volcanosaur, a rare beast card that makes doubly-good use of the expansion's new Adapt mechanic.
While it's not officially stated on the website, we'd assume that April 5 is the day Un'Goro is set to launch. If so, make sure to take advantage of your ability to get some of the cards that are being removed from the Standard environment, effectively for free. You can use Arcane Dust to craft them, and then get the Dust refunded when Un'Goro goes live, which signals the start of Hearthstone's Year of the Mammoth. If you need a refresher on how that's going to work, we explained how that works in more detail last month.