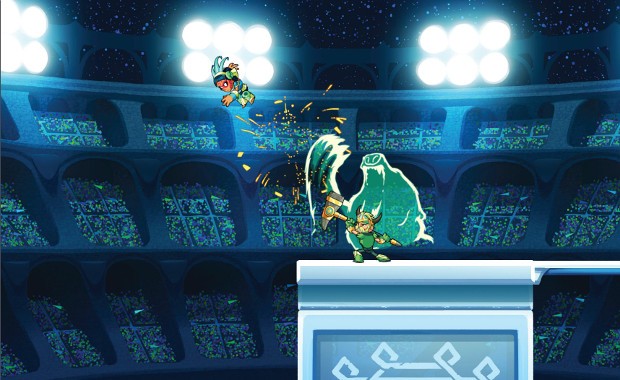 Developer Blue Mountain Games and Brawlhalla players are preparing for the ultimate showdown in November — the World Championship. The company announced that the event will take place in Atlanta, Georgia at the Gobb Galleria the weekend of November 3 – 5. The event will feature top players from Australia, Southeast Asia, US East, and US West regions.
During last weekend's Summer Championship, the top players in North America and Europe claimed their titles, along with 1,300 circuit points and their share of $10,000. Now, players from all the regions mentioned above will head into the Regional Championships on September 2, vying for their spot in the World Championship.
The first two days of the event will consist of the Brawlhalla Championship Expo Open, which will determine four of the players participating in the Championship on Sunday. Signups for the Open are already available on Smash.gg.
Details on the World Championship and qualifying tournaments are available on the Brawlhalla Esports site.