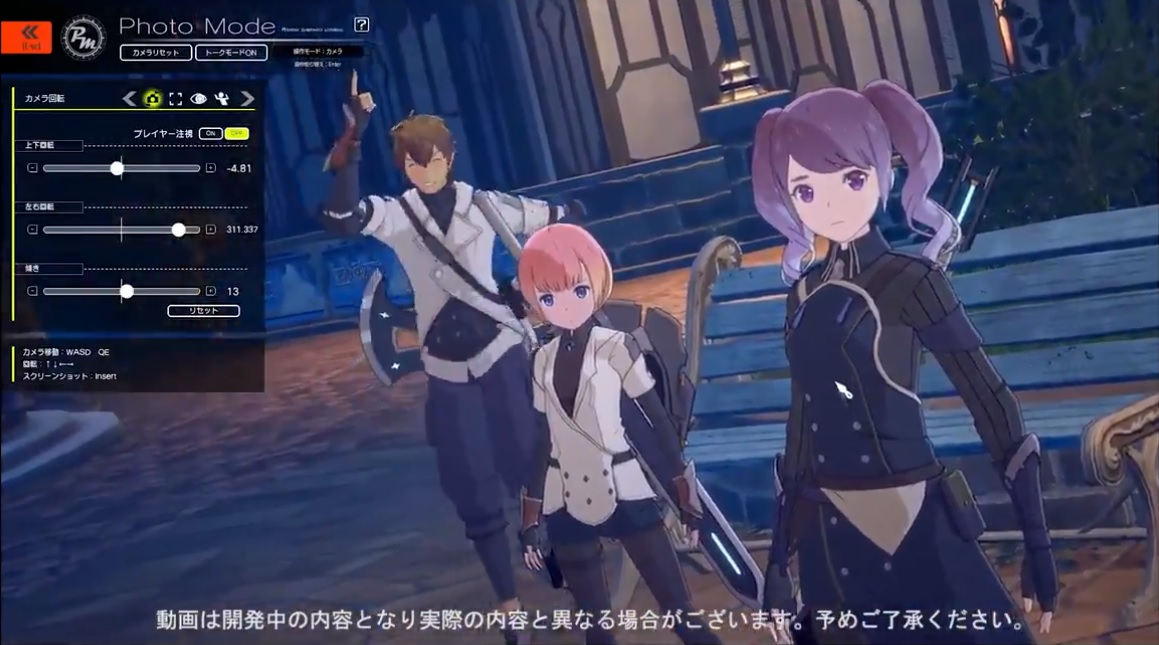 Static, one-off screenshots in MMORPGs are so 2010. Why settle for a boring, dry image, when you could adjust zoom, angle of view, and blur to create the perfect masterpiece of your (or someone else's) character?
Blue Protocol previewed its fancy-pants photo mode via Twitter last night, as noticed by Twinfinite. All the settings are in Japanese, so if you're like me, you probably can't read them, but between the number of settings and the adjustments made, it's easy to see that it's a robust and detailed system.
最新の開発情報をお届け!
今回は新機能「フォトモード」をご紹介!
ズームや画角調整、ぼかし機能等細かな設定が可能となっています。#ブルプロ #BlueProtocol pic.twitter.com/iI4HIU11lw

— BLUE PROTOCOL (@BLUEPROTOCOL_JP) March 26, 2021
The tweet says, via Google Translate:
Deliver the latest development information! Introducing the new function "Photo Mode" this time! Detailed settings such as zoom, angle of view adjustment, and blur function are possible.
Now, good luck not having something crazy going on in the background (or foreground) while you're lining up that perfect shot. If you can — or if you're going for "crazy" — here are a few examples of what you might come up with:
実際にフォトモード機能を使って撮影した一例がこちらになります。
是非思い出の1枚を撮影する際にお役立てください。#ブルプロ #BlueProtocol pic.twitter.com/V8YbdTzW5V

— BLUE PROTOCOL (@BLUEPROTOCOL_JP) March 26, 2021