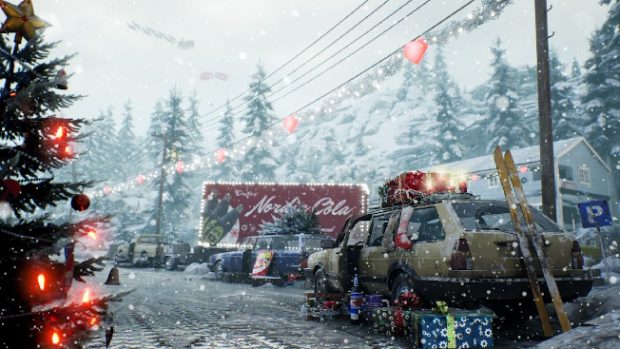 Today's a good day for players of Bohemia Interactive's shooter Vigor. The company released update 1.2 today, adding a new battle pass and Christmas-themed rewards to the game, as well as new tools, crafting boosters, and more.
The game's first battle pass — named Preppers — focuses on those who prepared for the fall of humanity. They're considered the most elite of the Outlanders and bring new tools to the game. The good news is that everyone can become a Prepper with the new battle pass. Among the tools Preppers bring are the contact bomb, a transmitter, and an alarm trap. There are also new boosters for those who'd like to shorten the time required for crafting.
As for Christmas, players will find post-war Norway decorated in the festive spirit. More importantly, loot spots will be marked with gift packages. It's all very festive.