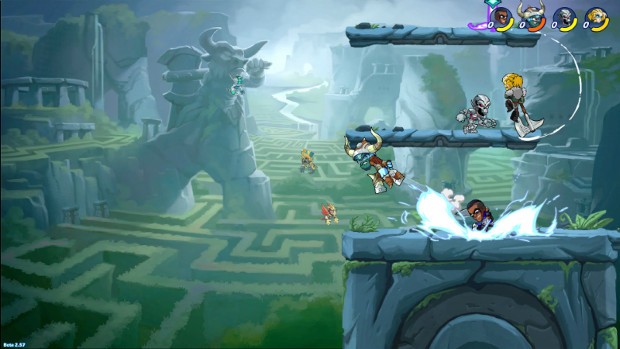 Over 4,000 players have signed up to compete in the next tournament event for Blue Mammoth Games' free-to-play fighting game Brawlhalla, the 10k Championship Series. This two-day event is an important part of the Brawlhalla Circuit with $10,000 in prize money and 1,378 Circuit Points on the line. Circuit points are used to determine which players from each region will be competing in the $100,000 Brawlhalla World Championship.
Among those participating in the 10K Championship series are last year's winner Boomie and top ranked EU player Maltimum. Fans will also recognize the commentators who are reprising their roles at this year's event: Duc "DucXPham" Pham, Uyen-Anh "Whitesheepie" Dang, and Michael "Sparky878" Rahaim.
Fans can catch the event on Twitch. It will have the following format — with each of the four events rewarding a $2,500 prize pool.
Saturday, May 13th
North American 1v1 Tournament
European 1v1 Tournament
Sunday, May 14th – NA 2v2, EU 2v2
North American 2v2 Tournament
European 2v2 Tournament
Those who are interested in participating in the tournament still have time to register via Smash.gg.