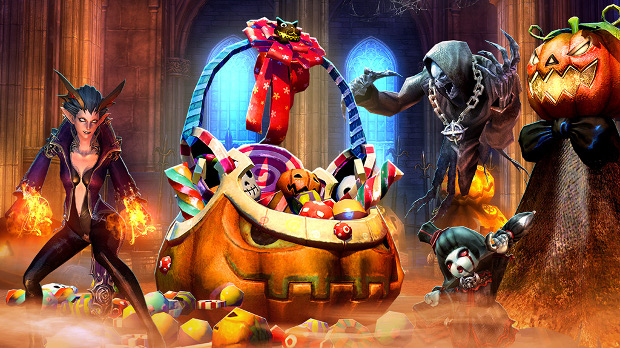 If you haven't been in TERA the last few days, you might not have received the memo that the Harvest Festival Hall event is back. The event is currently up and running and will continue to do so until Thursday, November 1.
During the event, TERA players will be able to earn all kinds of traditional holiday treats — including candy and costumes. To do this, you'll need to find the witch Serena at the Eldritch Academy. Once you've grabbed your quest from her, use Halloween Cannons to repel waves of monsters before they can snag the candy. Serena will reward you with some (of what we can only assume is the protected) candy which you can then trade for all kinds of things, including mounts, pets, costumes, and more.
A full list of rewards — and their cost in candy — is available on the TERA site.