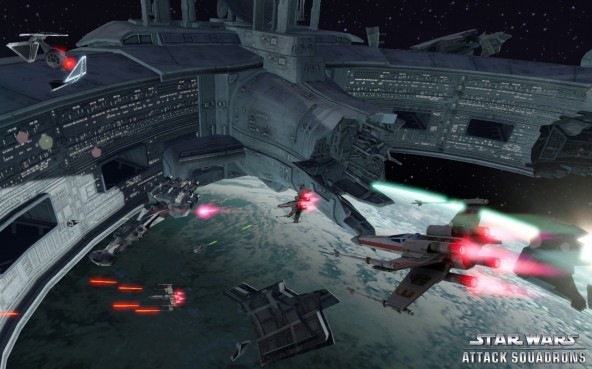 Star Wars Attack Squadron has just lost its starboard engine as Disney has just announced it is ceasing all further development on the title. Those who visit the site are greeted with a singular message which thanks everyone who participated in the closed beta for Star Wars: Attack Squadron, but the studio says after much consideration they have decided to "focus on other
Star Wars game experiences".
Star Wars: Attack Squadron was teased back in December with the promise of players engaging in 16 player PvP using classic spacecraft across iconic Star Wars themed locations. The game was said to have multiple game modes and the ability to customize their ships through in-game upgrades.