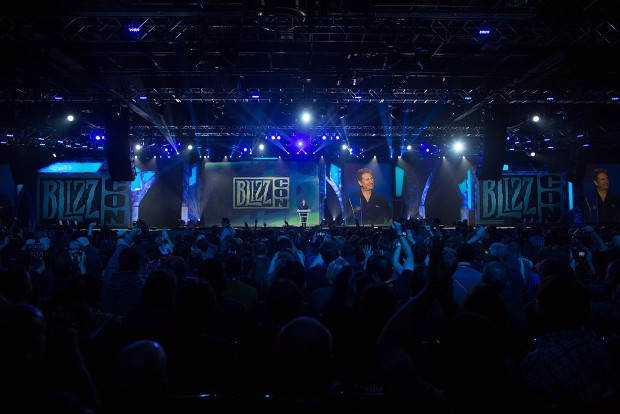 As of last night, the BlizzCon Virtual Ticket is available to purchase via the Battle.net store. The ticket has gone up in price a good bit this year, costing $50 instead of $35. At present, the assumption is that this increase in price is due to the increased amount of pre-BlizzCon online media purchasers will have access to.
Between now and November 2, Virtual Ticket holders will have access to a wide selection of live streams as well as "multiple original BlizzCon video series". Ticket purchasers will even be able to participate via interactive polls that will determine what will be seen during BlizzCon panels. Of course, there will be all those esports tournament streams to watch as well.
In addition to the media content, Virtual Ticket holders will receive the traditional in-game goodies — starting with a Diablo III Demon Hunter themed skin for Overwatch's Sombra. They'll also get a $10 discount when purchasing the goodie bag and early access to BlizzCon 2018 merchandise.