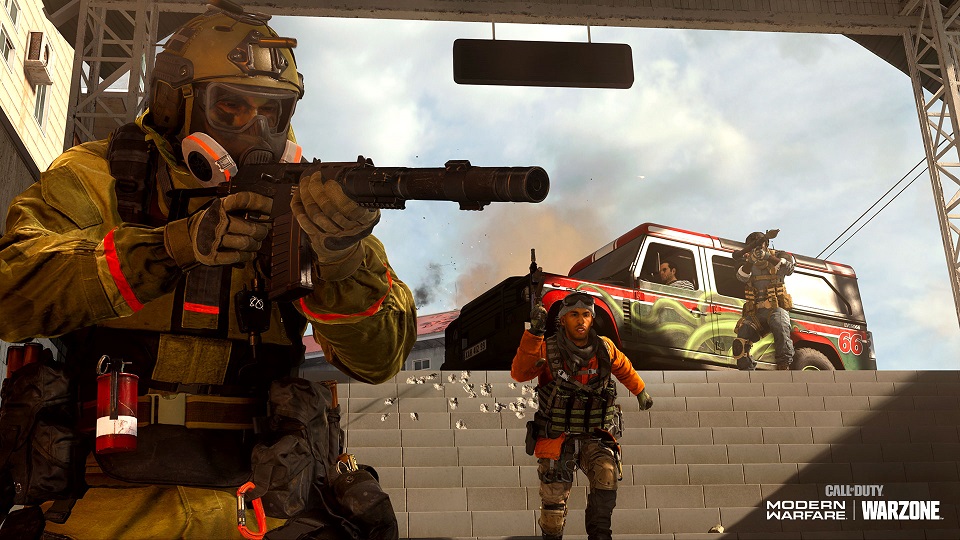 Call of Duty: Modern Warfare's Season 6 battle pass is now up and running, and that means rewards to unlock, both for playing the base game and the free battle royale mode Warzone. Specifically, it looks like you can actually net some rewards for being a free player this time around, which was a major issue we had with the initial implementation of the battle pass, so let's take a look at what's being offered.
First, the free stuff: You can earn two new weapons, the "SP-R 208" Marksman Rifle at Tier 15 and the "AS-VAL" Assault Rifle at Tier 31, and four free blueprints, including the one for the "Rottweiler" Assault Rifle, at Tier 81. You can also pick up 13 free War Tracks to blast as you're cruising around in a vehicle in either Warzone or Modern Warfare. It's not a lot, but it's better than getting literally zero rewards as a free player, which was the case upon Warzone's F2P launch.
You can purchase the main pass to unlock even more rewards, including several with an "All Hallows" theme, such as a vampire bat finisher. Also included in the pass are new operators and skins, as well as up to 1300 Call of Duty Points if you can progress far enough. For more on everything included in the new season, check out the details on the Call of Duty: Modern Warfare website.