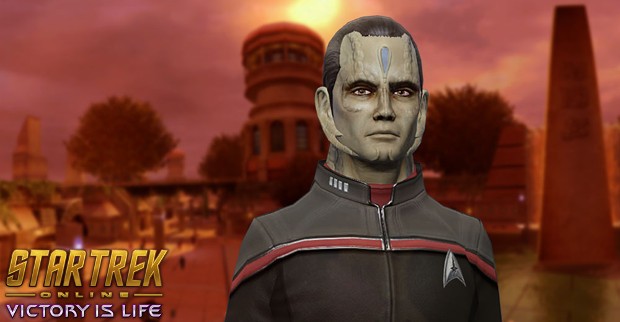 Star Trek Online's next big update, Victory is Life, focuses on Deep Space Nine and the Gamma Quadrant, so it should come as no surprise that you'll run into the occasional Cardassian or two. But it might be a surprise that they're being introduced as a playable race — for both the Starfleet and Klingon factions.
Following the Dominion War, the Cardassians find themselves a shadow of their former selves. Now that the Dominion has returned, the Cardassians are doing what they can to protect their home — either by joining up with the Klingon Empire or the Federation.
Cardassians are known for their cunning and enhanced memories, so players can expect traits that reflect that. The Inherent Species Trait: Recall Tactics offers players bonus stacks on Recalled Tactics, increasing their Damage, Accuracy, and Defense. The Unique Ground Trait: Superior Mental Fortitude will increase their resistance to mind control attacks, and even make them immune to the Vulcan Nerve Pinch.
More information on the Cardassians will be made available at a later date, and the developers promise that the new race will be available to test on Tribble "very soon."