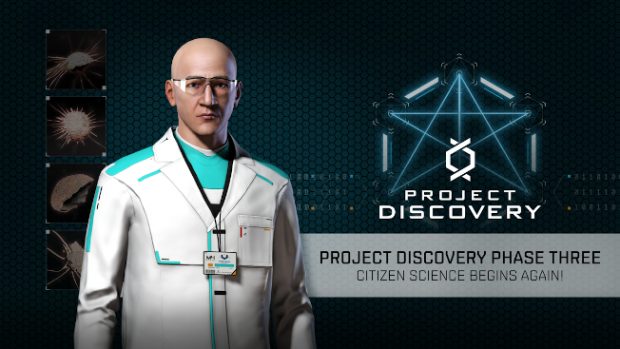 Once again, CCP is activating EVE Online's Project Discovery. This program offers players of the space MMO a way to help with scientific research by engaging with data through the game. Previously, players assisted with mapping out the Human Protein Atlas and searching for exoplanets. Now, they'll be assisting scientists in understanding how the human immune system responds to the coronavirus.
This particular project is being done in partnership with scientists from McGill University, BC Cancer, and front-line COVID-19 doctors — including a Professor of Immunology at the University of Modena and Reggio Emilia School of Medicine in Italy. The idea is for players to help analyze data via a mini-game in EVE Online in which they mark groups of cell populations found in blood. This will help scientists see how different cell populations and types are changed by the infection.
To encourage players to participate, CCP will be rewarding them with special in-game content. In addition, a special Project Discovery Twitch steam is being hosted today at 19:00 UTC (3 PM Eastern/Noon Pacific).