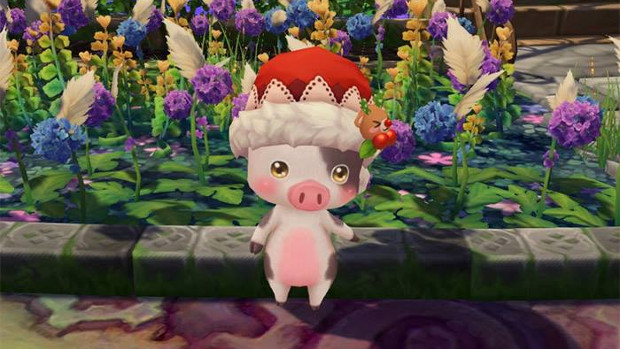 The holiday season has arrived in Twin Saga — complete with trees, ribbons, presents and all. Go on a quest to help Santa make sure Christmas goes off without a hitch. There are plenty of goodies to earn in compensation for your help… including a Christmas Gingerbread Man costume.
The event is part of a larger update that adds a new dungeon and Senshi quest. The new dungeon — Spirit Palace — is available for level 65+ players and rewards different grades of items based on performance. Rewards wise, players will earn Level 70 Starstone and Spirit Fragments, which can be used in crafting furniture.
The new Senshi quest, titled "Meet the Moon of Dreams: Luna," is available in the Waking Wetlands and can be completed once to obtain Luna Senshi contracts — one contract per completion. Players need 10 contracts to summon Luna.
More information on these new features and event are available on the Twin Saga Facebook page.