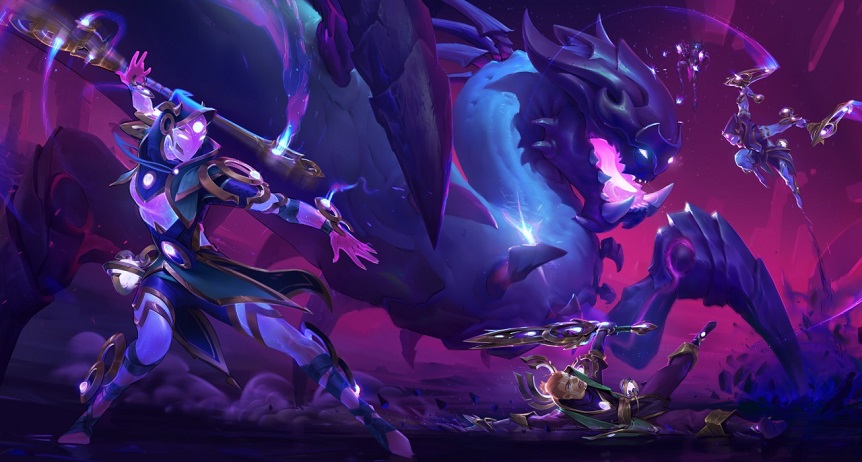 Dauntless has launched its newest update, Call of the Void, which we previewed earlier this week. Its main feature is a Void-based Escalation, culminating in a new Behemoth, Thrax, a snaky monster that darts in and out of portals, making it difficult to take down. Doing so nets you schematics for new legendary weapons that include the ability for Slayers to use Thrax's portal ability.
Call of the Void also adds the Training Grounds, a place for Slayers to practice their moves, and kicks off an "evolving narrative … that will have lasting repercussions on the game world"; expect more in July's release. There's also a new hunt pass, the Relics & Ruin Hunt Pass, that has 50 levels of rewards and culminates in the "Umbral Knight" ultra armour skins.
Call of the Void is now live for Dauntless players on PC, Xbox One, and PlayStation 4. Learn more about it on the Dauntless site.