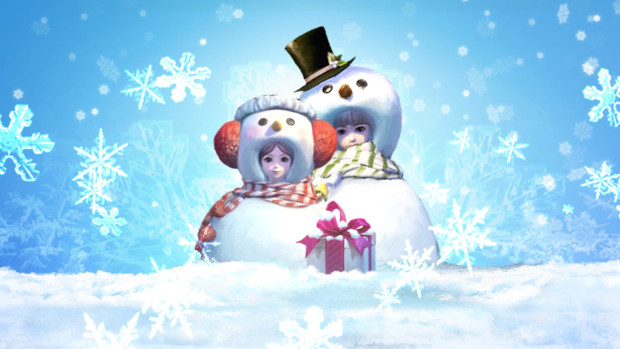 Aion may have been all dressed up for the holidays for a bit now, with the capital cities decked out in trees, snowmen, and other seasonal bits, but the holiday event has only just kicked off.
Yesterday, NCSoft kicked off the Frozen Magic Event, in which players level 76 or up can track down Frosternerk and grab a daily quest that will award them 2 Snowballs. Players will need to do this quest as often as possible because there's enchanting to be done in order to get Brilliant Snowballs that can then be opened to obtain an Icy Shard and a Brilliant Fragment. These are then combined to create a Brilliant Ice Prism that can be opened for an actual reward.
I know, it seems like a lot of steps.
Rewards include anything from enchantment stones to a new set of wings and a holiday weapon box.
Snowballs can also be obtained from killing specific monsters. And, for those without enough to do, there's also a second daily event that will reward you with dyes and other items.