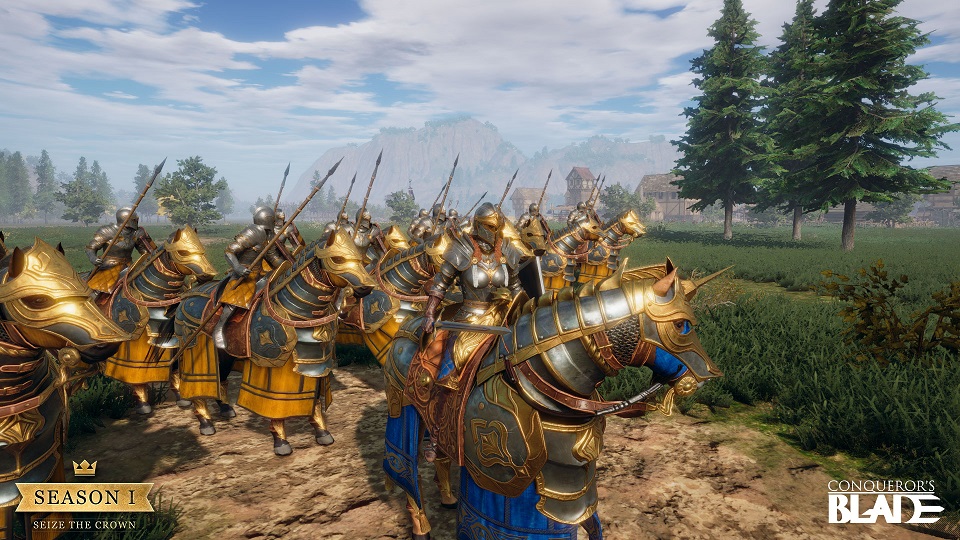 The pre-season is over, and the real season has begun in Conqueror's Blade. The regally themed "Seize the Crown" season gives players the chance to complete new challenges and earn fancy cosmetic gear that's fit for a king.
New weekly challenges award Glory and Honor — and those are in-game currencies, not just fancy buzzwords — and a new battle pass system that offers 100 tiers of rewards for dedicated warlords. Some rewards can be earned for free, while others require the purchase of a $9.99 pass to acquire. More rewards can be purchased with Conquest Tokens obtained through the battle pass.
Learn more about the Seize the Crown update on the Conqueror's Blade website.