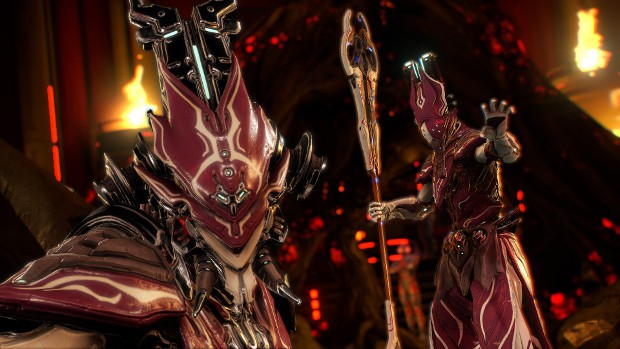 The next update to hit Warframe on Xbox One and PlayStation 4 will be a remaster build, removing old game assets that are no longer of use. The goal? To free up about 25 gigs of disk space on XB1 and about 16 gigs the PS4.
The news of the remaster was posted on the Warframe forums earlier today. For those of you with questions about the update, answer are being compiled into a FAQ on the original posts — XB1 here and PS4 here. Currently we know that those with the game already on their system don't have to do anything to prepare for the update. It will download in the background on its own.
In addition, players should not lose their builds or any other pertinent data after the remaster hits.